Unleash Your Creativity: Discover Amazing Fallout 4 Tattoo Inspirations
Are you a devoted fan of the Fallout series, seeking inspiration for your next epic tattoo? Look no further!
Although Fallout 4 may be old enough, this phenomenal creation by Bethesda Game Studios offers a vast array of tattoo ideas that will ignite the imagination of fellow wasteland explorers.
Remember when you stepped into the post-apocalyptic world of Fallout 4, where survival is a constant struggle and your choices shape the destiny of the wasteland?
This iconic Bethesda game brings forth visually stunning landscapes, offering a rich tapestry of inspiration for your tattoo designs.
But let's delve into the realm of tattoos themselves. As passionate enthusiasts of gaming-inspired ink, we've curated a collection of awe-inspiring Fallout 4 tattoo ideas to fuel your creative fire. Whether you're drawn to iconic symbols, beloved characters, or the overall essence of the game, we've got a design that will bring your post-apocalyptic vision to life.
Embrace your inner vault dweller and carry the spirit of Fallout 4 wherever your adventures take you.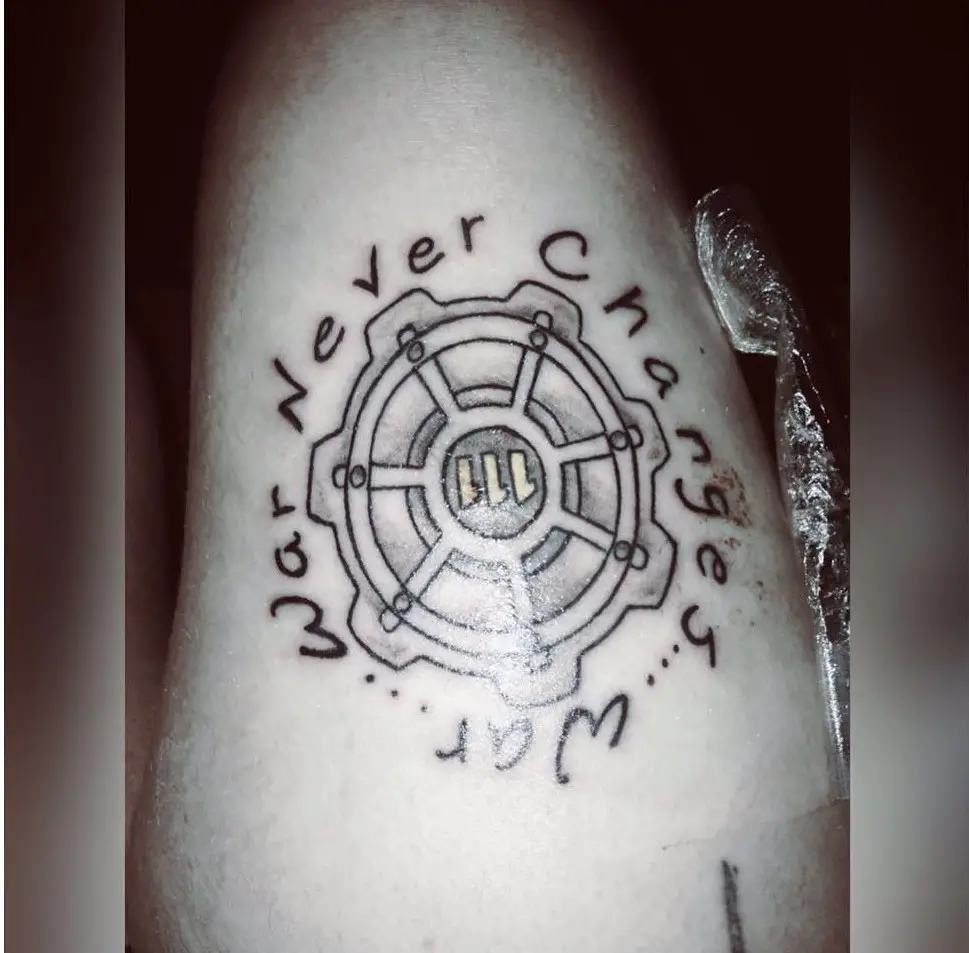 Fallout 4 does more than adapt the series' mechanics and ambience; it introduces new features, showcasing the comprehensive tool building that will keep players busy for hundreds of hours.
In addition to showing off much of the rich post-apocalyptic environment, the game also allows the player to engage with some of its biggest secrets, making it a must-have for fans of the series.
This interesting game also features gangs, mutants, and other evil creatures with all the hyper-violence you'd expect from an adventure set in a nuclear-affected America.
Fallout 4's greatest news is the development and personalization of the gaming system itself.
There are several sorts of structures you may build when you've established peace in a region or allied with the inhabitants.
You can also make changes in weapons and armor pieces your character produce drugs, medicines and exotic weapons. You can even 'tune up' their own Power Armor, the imposing metallic armor is one of the symbols of the franchise. Find magazines about Hot Rods and you can even change the armor painting – how about walking around in a painted metal shell with red flames Although it is almost optional system of "Fallout 4", the building is part of some missions and yields benefits for the player.
Manage the camps and increase its population (leaving everyone happy during the process, as in "Fallout Shelter") allows you to have more safe places to spend the night or benefits as artillery fire on powerful enemies flocks. Most dedicated players can spend hundreds of hours playing with the build system, transforming the Wasteland in a place a little more safe and comfortable for its inhabitants.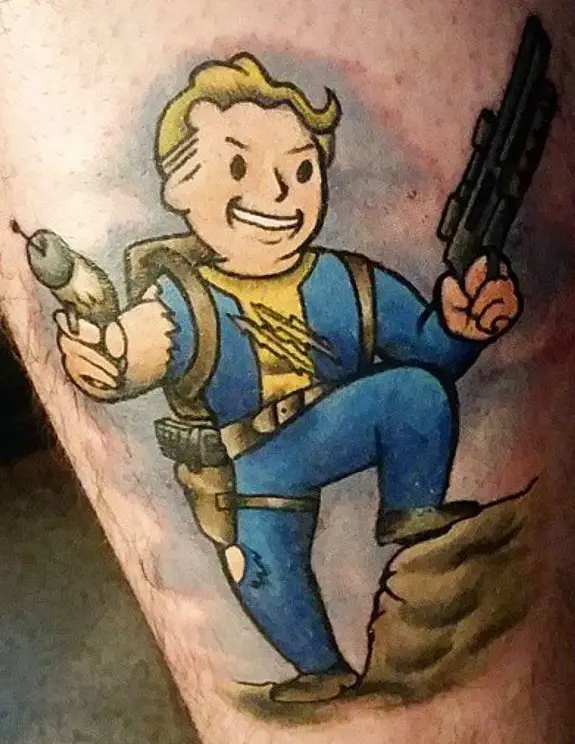 Despite the system's versatility, it is good to note that surf the construction area is not as friendly as it should. The Bethesda might well have offered the option of seeing the high scenario when you enter the building so rather than continue with the fixed camera on the character's vision – which complicates mobility by setting and fine-tuning time to install a wall, for example.