Traditional Hawaiian Tattoos are All About Big and Black
Traditional Hawaiian tattoos are becoming increasingly fashionable as people discover how rich their cultural past is.
Getting one tells a lot about your attitude toward society.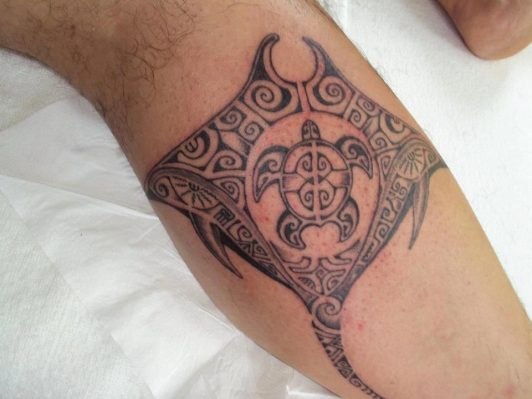 Hawaii's people and beaches have a certain inherent appeal that draws us in.
When it comes to tattoos, the natives used to refer to them as Kakau.
Hawaiians, like other civilizations, utilized tattoos as a way to show their individuality.
Traditional Hawaiian Tattoos
In the old days, it was difficult to get additional colors, thus the tattoo was primarily black.
Soot and ash were used to produce the black ink.
Traditional Hawaiian tattoos are a fantastic way to reflect the culture.
They illustrate how the style is meant to be displayed.
The look is all black and bold.
People wore their tattoos with pride because each one told a story about the person who wore them.
In the past, having this tattoo was painful.
We no longer have to go through the pain of getting a tattoo up on our skin.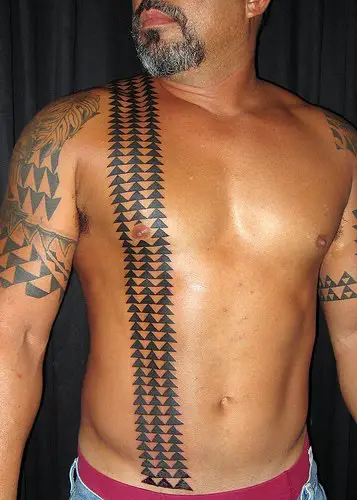 Tattoos in Hawaii have become increasingly colorful and complex as a result of the western culture's impact.
Even if you want to keep with the original motif of the room, you may add modern touches.
For example, if it was entirely about geometric forms, you might combine them with more flexible components from Hawaiian tattoos.
Placement on the body
Keep in mind that placement also mattered.
If you want to stay true to its roots, then take notes from how the people wore their tattoos.
The women usually placed the art on their feet, calves, hands, and fingers.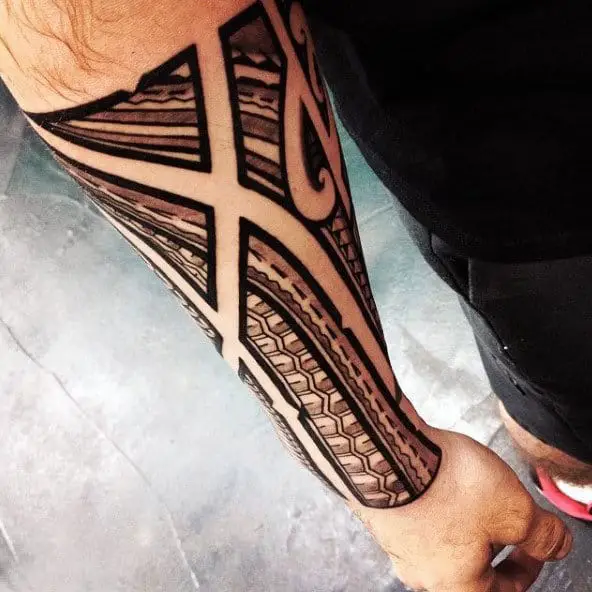 Another common area was the face.
Facial tattooing is a bit too extreme for some because it's too intrusive.
The hardest decision is probably to have this kind of tattoo.
You can make a sketch before inking your face.
The face is a pretty small area; you don't have to go with the full-face painting.
Instead, you can pick the cheek, chin, or else.
Final Thoughts
To create an authentic Hawaiian tattoo, it has to be considerably big.
That's because the purpose was more for identification rather than celebration.
As we all know, some culture-related tattoos don't emphasize size, but this one does.
Therefore, if you want to have one, it should occupy a broad surface that people can notice from afar.
When it comes to meanings, Hawaiians regard some objects as sacred such as geckos and sharks, so the message depends on the design.