40 Stunning White Ink Tattoos You'll Love
Normally people would pick a tattoo ink that creates a stark contrast against their skin tone as it increases visibility.
Black or color tattoos fit perfectly in this category. Even for people with darker skin, black tattoos still do wonders.
Colorful shades aren't only picked for the sole reason that they add a different nuance to tattoos, but they also provide more options to people with certain skin tones.
What about white, does it look flattering at all?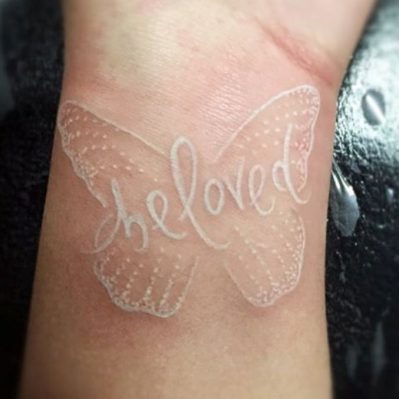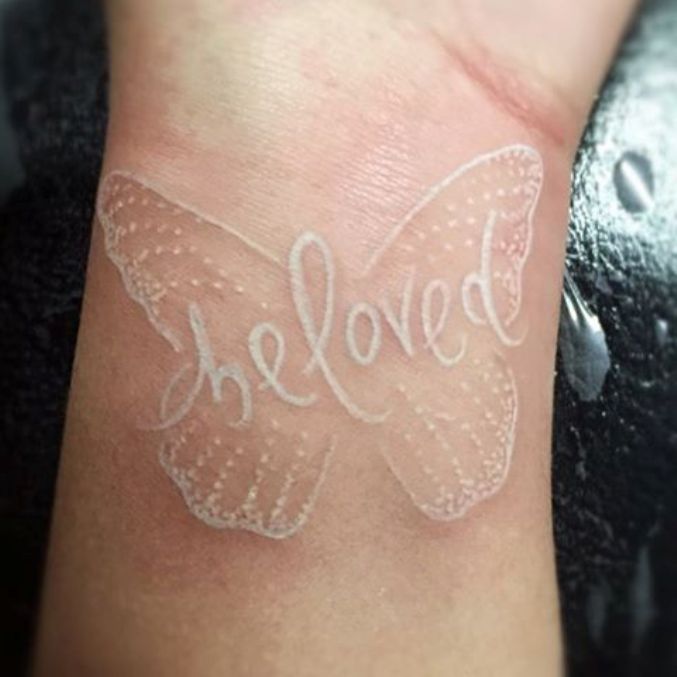 The idea of a tattoo inked in white may catch you off guard, but it's actually a possibility.
White ink tattoos are a rarity in the world of tattooing. They're hard to notice, and they're famously tough to pull off, but when done correctly, they can be stunning.
White ink tattoos take more maintenance than normal tattoos, and preserving the original white ink appearance is challenging.
Despite this, however, we wouldn't say it's the most brilliant thing ever.
They have certain distinct advantages. Your tattoo will stand out from the crowd because of its unique aesthetics, and its apparent relief gives depth to your design.
We'll provide an insight into these types of tattoos in case you're curious.
White ink tattoos pros and cons
Advantages of tattooing using white ink
1. They are subtle
A white tattoo is only identifiable if you spend time observing it.
If you just have a quick glance, chances are you will miss it.
It's too short for your brain to process that there's something on the skin.
The good news is due to the subtlety, it makes a perfect option for those who want to hide their tattoos.
2. They look classy
The main appeal of a black tattoo is the design as we've been accustomed to seeing tattoos in this color.
With white, the first impression is different.
Even if the tattoo takes a fairly simple design, it's hard to take your eyes off it because it's visually stunning.
You'll be spellbound by the sight until the novelty wears off.
Disadvantage of tattooing using white ink
1. They can resemble scars
If it wasn't for the design, a white tattoo can be mistaken for a scar.
Well, it looks somehow like raised skin.
The difference is scars have irregular patterns, while tattoos are conceptualized, so they look nifty.
Fortunately, the design will knock some sense into you to not confuse them with skin indentations.
2. They fade away
This is the case with every tattoo, but black, in particular, doesn't suffer that much deterioration compared to white.
It will still look like a tattoo that needs a touch-up to bring back the color quality.
A white tattoo, on the other hand, will look more and more like a scar, which will impact its elegance in the future.
White ink tattoos on white skin
Tattoos with white ink will appear better on white skin. When compared to opaque darker skin and freckled skin, it seems cleaner.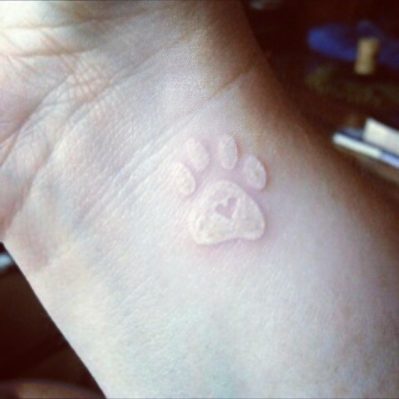 Some tattoo artists are hesitant to use white ink tattoos because they fade or disappear.
White folks who want tattoos should seek skilled artists who only utilize pure white inks and understand how different types of ink react to different skin tones.
White ink tattoos are popular if you need a tattoo but are worried about getting too much ink.
White is typically employed by tattoo artists to emphasize information in colorful or monochromatic designs.
Still, it has become a rare style that a significant number of people desire for many years.
People that get tattoos believe that the color white represents sunshine, togetherness, and purity.
White ink tattoos on dark skin
If we go by the rule that 2 contrasting colors compliment each other, you'd think that a white tattoo on darker skin would look nice.
That's what happens when the tattoo is still fresh, but as it ages, the darker color will be the dominant one, and this overshadows the lighter one.
In other words, choosing a white pigment when you have a darker complexion is rather a wrong decision as it can outshine the tattoo over time.
White ink has a translucent quality to it, which makes matters worse.
White ink tattoos on brown skin
Brown also belongs in the group of dark colors, so you need to be cautious when picking white as the base for the tattoo.
The same rule applies, that the stronger color shows up more in the long run.
Although the tattoo looks nice at first, the beauty tends to diminish as time goes on.
Having said that, we can't deny that these tattoos do look fascinating.
If you're still curious about getting one on your brown skin, consider getting a temporary version or permanent but a small one.
This way, you'd figure out the fading process before committing to a bigger piece.
White ink tattoos on fingers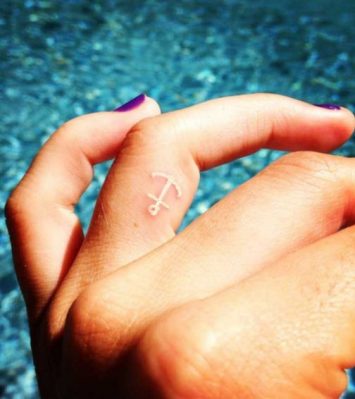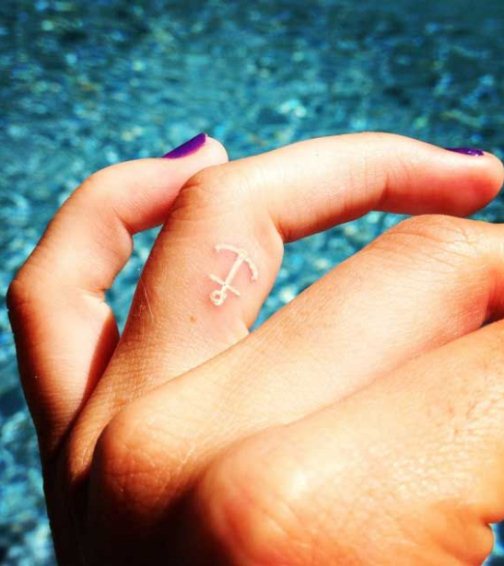 It's better to focus on outlines when getting a tattoo on a tight space like the finger.
Design-wise, we'd recommend something that's naturally longer than it is wide, such as the infinity symbol, a rose, or a lifeline.
This is if you want to draw it up all the way to the fingertip.
But if that's not your intention, then choose any design and make a small version of it.
FAQs
Why white ink tattoos are a bad idea?
There are some reasons to not have a white tattoo.
First, they don't perform well on darker skin compared to lighter ones.
Second, they fade faster compared to other colors especially black.
And when they fade, they will leave marks that sort of resemble scars.
How long do white ink tattoos last?
They maintain their brilliance for just a couple of months.
Citing to several sources, white tattoos start to show signs of deterioration around 60 days from the day they were inked.
Black tattoos last way longer than that and don't usually need a touch-up within the first year.
Are white ink tattoos more expensive?
In most cases, yes because they're done using a special pigment.
However, the artist's rate and design also count towards the cost.
Do white ink tattoos turn yellow?
They can be especially when they're exposed to sunlight frequently and for long periods of time.
That's why aftercare becomes important if you want to preserve the color for longer.
Don't forget to apply sunscreen anytime you go out in the sun.
By the way, there are some products designed specifically for body ink. You can consider them.
Does white ink tattoo fade?
Some colors are more long-lasting than others.
That's what will decide when a tattoo begins to fade.
Unfortunately, white ink tends to decline at a faster rate.
Even if you keep up the aftercare, fading is bound to happen as it's a natural process.
For a white tattoo, expect it to happen a bit sooner.
Final Thoughts
The buzz in the tattoo world continues to develop, motivating a tattoo's use of white ink. The notion is the end result of the entire design in white ink.
Many celebrities have white ink tattoos. For example, they appear to be a popular option when a delicate design for the wrist is required.
Tattooists have always used white ink to emphasize minor sections of a project.
However, the notion of the use of white color throughout the tattoo is gaining traction.
So don't be scared to try new things. You'll be OK as long as you find the appropriate tattoo artist.