33 Fabulous Collar Bone Tattoos That Flatter Your Shape
Collar bone tattoos have grown in popularity over the last 10 to 15 years.
This type of shoulder tattoo design is becoming increasingly popular among both men and women.
There are a variety of collar bone tattoo patterns that could be integrated for each gender. The spin-off versions include the collar tattoo, the shoulder tattoo, and clavicle tattoos.
Tattoo artists have begun to take their creativity to the next level by pushing their work upward on the body, hence the term collar bone tattoos.
This has provided the tattoo artist with new creative options to create some unique tattoo designs.
Collar bone tattoos are becoming more creative and eye-catching.
A well-created tattoo design will appear very appealing, not to mention the praises one will obtain.
The meaning of collar bone tattoos
The collarbone lies horizontally and connects the scapula and breastbone.
We have two on both sides of the body. It's quite protruding, looking like a long bump extending towards the center of your chest.
To examine it, just place your fingers in front of your shoulder and feel the solid part in the upper region.
That's the bone we're talking about.
Since the collarbone refers to a location, it doesn't really hold a special meaning.
It has to do more with the design that the tattoo takes.
For example, if it's a rose tattoo, you may want to express your affection to your significant other.
If it's an eagle tattoo, then you probably want to embody the great qualities of this bird.
Eagle tattoos have been used to display power, dignity, and wisdom.
Perhaps, you resonate with these messages.
Due to the visibility of the location, collarbone tattoos are perfect to make a bold statement.
Minimalist collarbone tattoo designs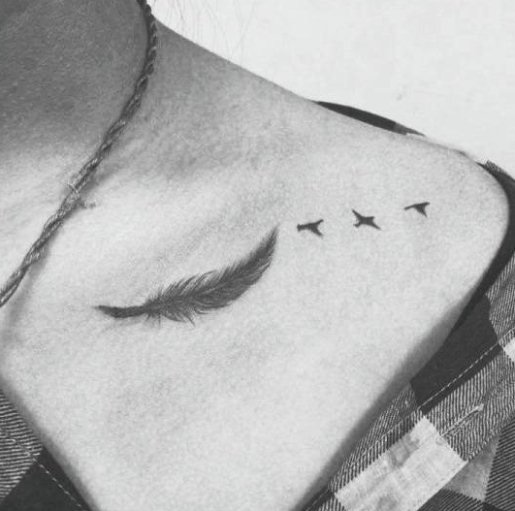 The collarbone measures around 15 cm wide, and this would translate to the size of the tattoo you can make.
Assuming that it follows the contours of the bone, it's better to stick with a design that's naturally long like a lifeline tattoo.
You can also consider drawing a rose that lies on its side. Keeping it simple is key.
Part of the appeal of this placement is that it's easy to see from the outside.
If it's too big, chances are a major portion of the tattoo will hide behind the fabric.
If you want it to steal the show, remember that less is more.
Collar bone tattoos: Roman numerals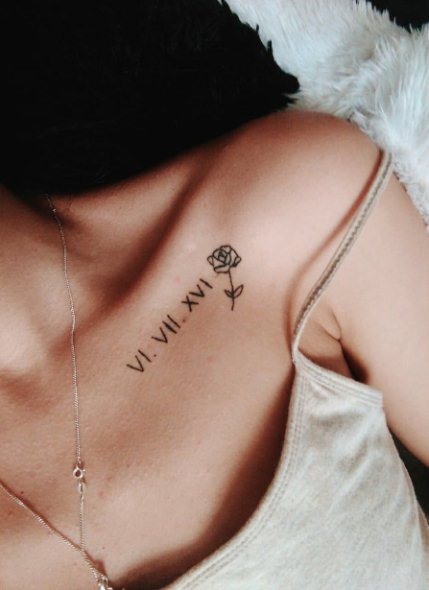 Some people get tattoos to immortalize unforgettable moments in their lives.
For instance, a mother may have a birth date tattoo of her newborn son because he feels grateful for the god's gift.
The date can be written in regular numbers or roman numerals.
While this may sound to you, roman numerals are everywhere.
We believe you're used to the idea of reading V as five, right?
That's an example of a Roman numeral.
It's a numeral system that had its roots in ancient Rome.
They're used to display hours on clocks, identify classes, represent calendar dates, etc.
If you want to see them on your collarbone tattoo, then go ahead.
Collar bone tattoos flowers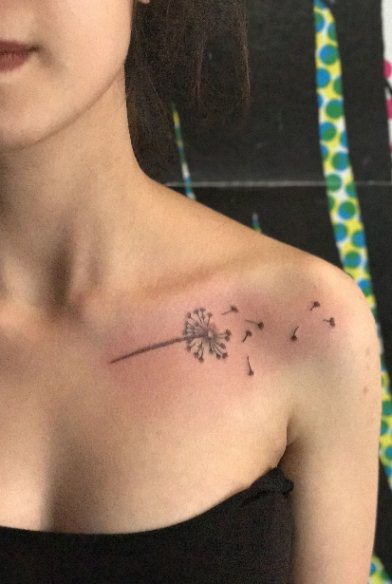 Flower tattoos are perfect for the collarbone because they're easy to scale up. Besides, flowers look nice regardless of the orientation.
To make it fit the collarbone area, you can include several blooms along with the branches and leaves.
Regarding the type, it can be any variety that represents your personality.
There are many apart from the obvious choices like roses and cherry blossoms.
Floral patterns in general are among the sought-after designs for tattoos because they are gorgeous, so perfect for paintings and all kinds of artworks.
Collar bone tattoos for men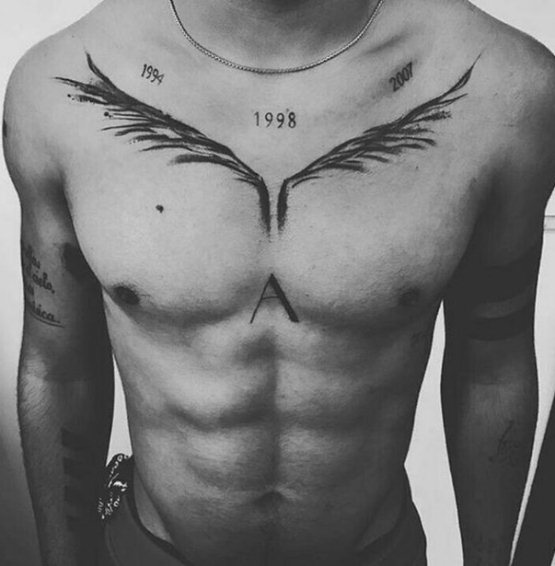 As mentioned earlier, we have two collarbones extending from left to right.
You can ink a tattoo on one or two of them.
If you set your sights on a double tattoo design, it could be something that comes in pairs, such as wings.
This way, you can make symmetrical tattoos on both sides.
This is just an example because other designs can look attractive, too.
A quote or a name tattoo would be nice.
Do you have someone who has been keeping you company for a while now?
Putting her name on it will probably send her to tears because it's such a wonderful surprise.
Collar bone tattoos for women
You can tone it down to reveal the true beauty of a tattoo.
Women are especially fond of this idea.
Instead of going with large tattoos, they choose simple ones that ooze elegance.
If you're not sure what design to go with, for your convenience, we have included some more photos of collarbone tattoos (below the content).
There are flowers, lifelines, the infinity sign, quotations, names, and much more.
Things to consider before getting the collar bone tattoos
As a reference point, the collar bone is positioned immediately below the neck. It is the part of the body that links the shoulders to the neck.
Collar bone tattoos have numerous benefits and drawbacks to consider!
First, let's start with the good news or the pros:
It has a feminine and seductive appearance that may appeal to ladies.
Tattoos on the collarbone may be very noticeable if you prefer to show off.
There are several possibilities for collar bone tattoos, and your tattoo artist will have a large range of tattoo fonts and patterns to choose from.
Now for the bad news, or the cons:
The pain threshold: It is considered one of the most painful locations to get inked.
Healing time: Because the neck has a high range of motion, collar bone tattoos will take longer to heal than other types of body art.
Don't be caught asking yourself the frequent term about visibility. "Wait, what was I thinking?" If this is your first tattoo, proceed with caution!
FAQs
Is collarbone tattoo painful?
It comes down to your pain tolerance, but there's no doubt that you will stay alert because it meets 2 criteria of a bad tattoo location.
First, it's close to the collarbone. And second, the skin is quite thin here.
Add a low pain threshold to the equation, that's a recipe for an insufferable tattoo session.
Are collarbone tattoos attractive?
They do exude elegance especially when the bone is defined.
As we all know, the collarbone is not always noticeable due to different fat distributions in people.
If there's less fat in this area, the bone will look more prominent.
Do collarbone tattoos age well?
If by that you mean the tattoo is able to preserve its color quality well, then it's probably not because the collarbone is exposed to sunlight from time to time.
However, you can overcome this issue by wearing a top that covers it up anytime you go out in the sun.
Final Thoughts
Some people are very picky with tattoo placement because they know that the pain inflicted can be unbearable.
What about the collarbone? Is it a good idea to get a tattoo there?
As mentioned above, one thing to note is that pain intensity varies across different parts of the skin.
And several factors determine whether one will trigger excruciating pain or not.
The first one is if it's close to a bone. No matter what bone it is, a tattoo done near it will be more painful than other areas.
The second factor is the amount of body fat you have beneath the skin. More fat tissue equates to less pain.
The third one is the number of nerve endings occupying the area.
They serve to send impulses to the brain, which results in us feeling all kinds of sensations, like pain, hot, cold, etc.
For this reason, it's not surprising that if an area has a lot of nerves, it will be unpleasant the get a tattoo there because the constant poking gets them all worked up.

If you've thought over the pros and cons of collar bone tattoos and are still interested in getting one, go for it! Nothing can stand in your way now.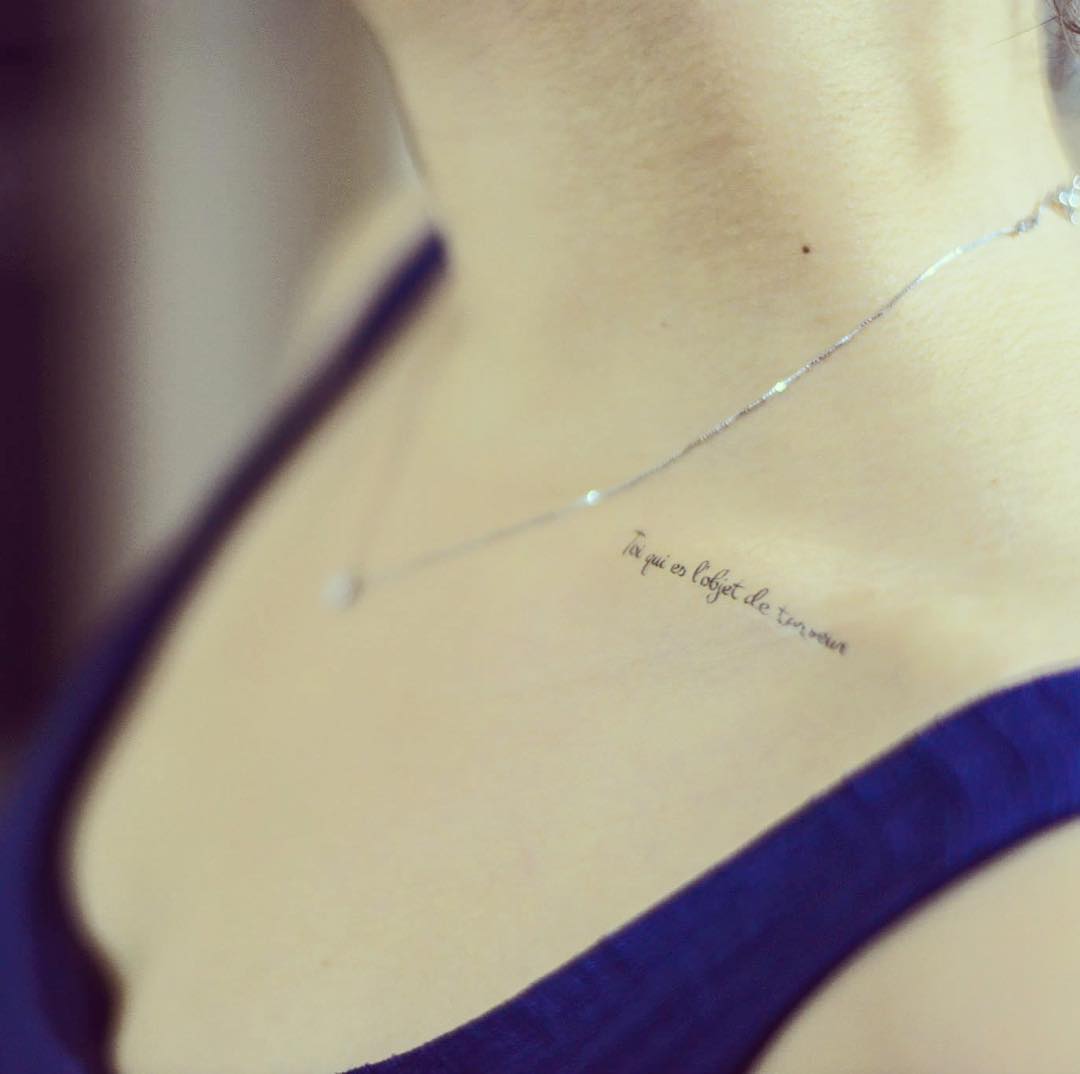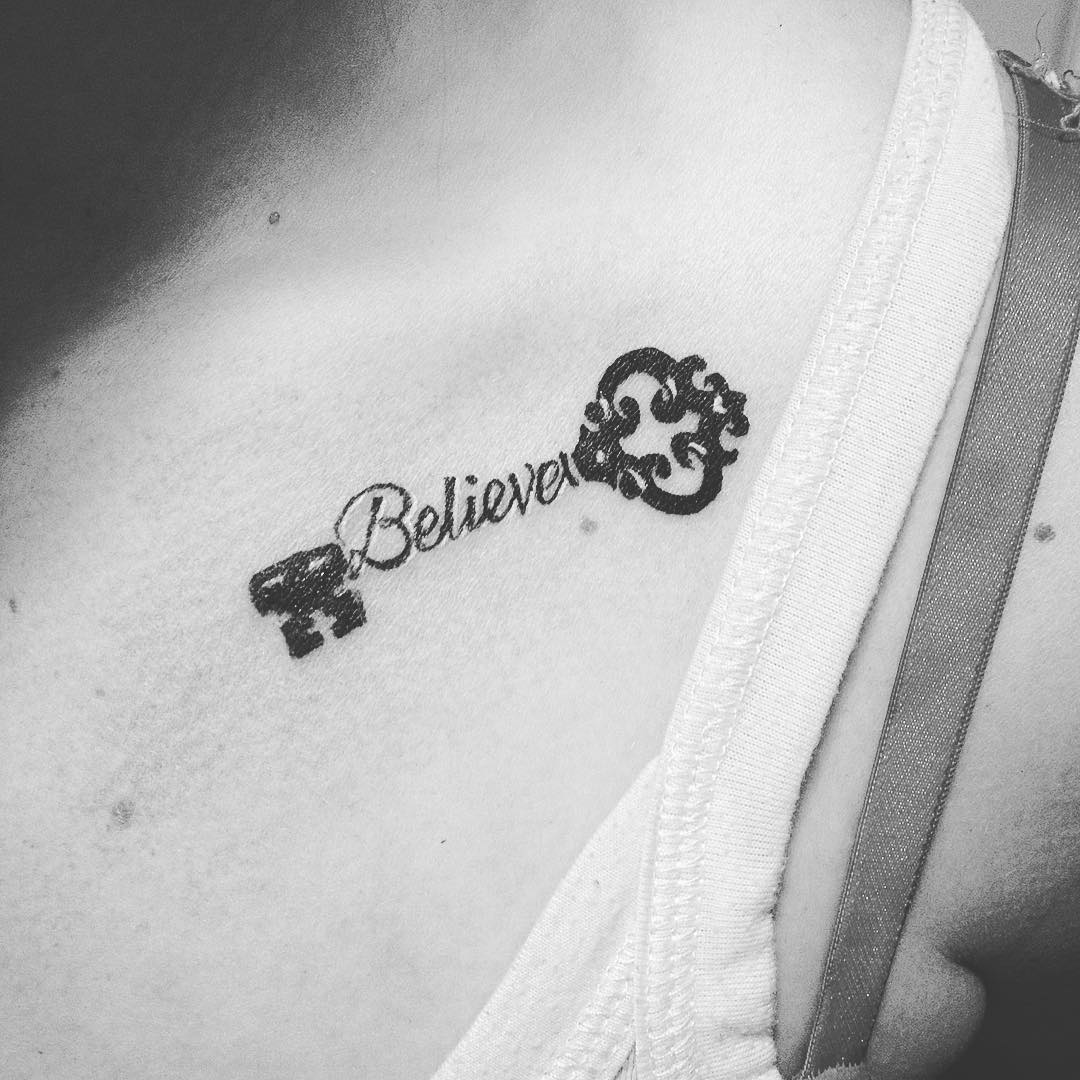 Collar bone tattoo quotes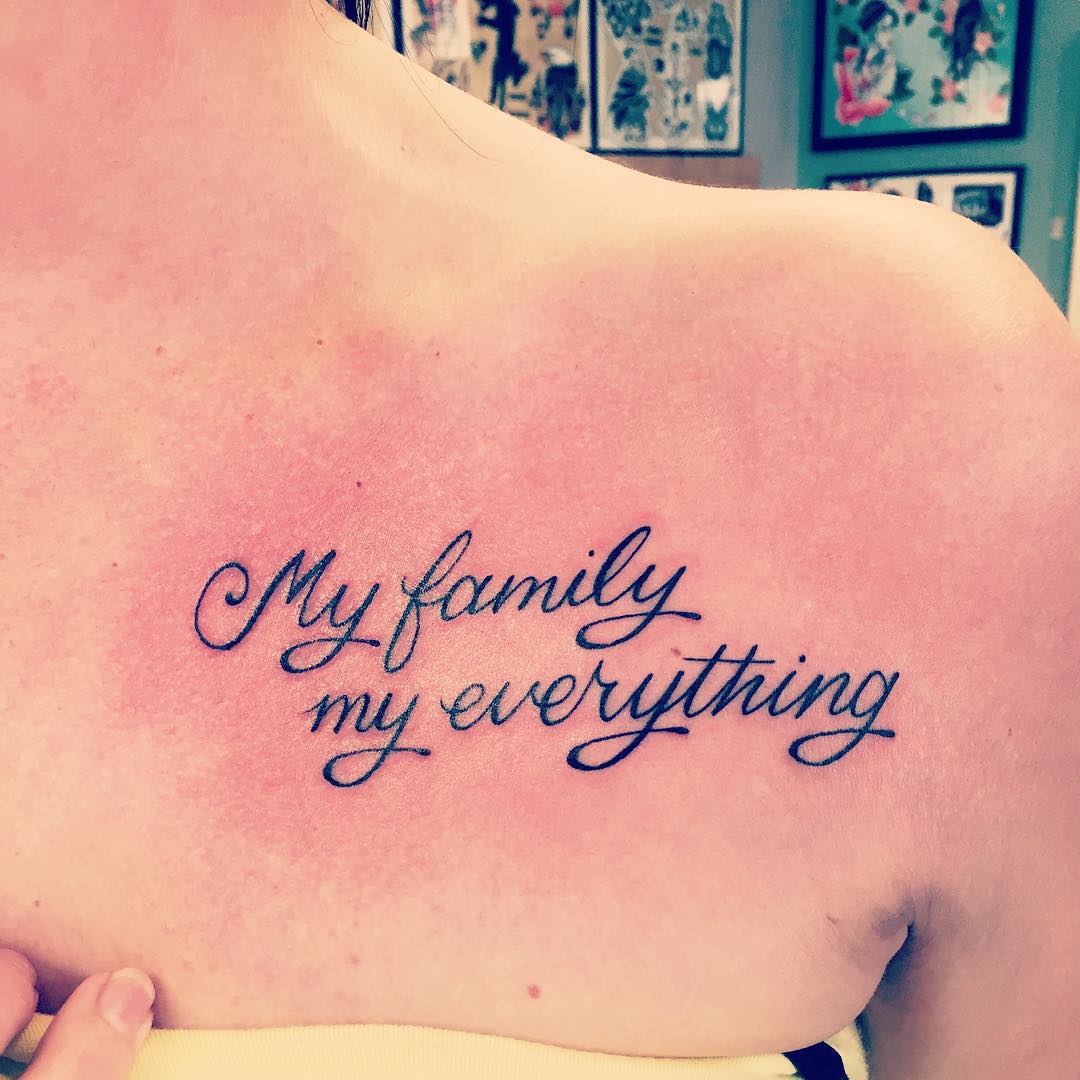 My family my everything via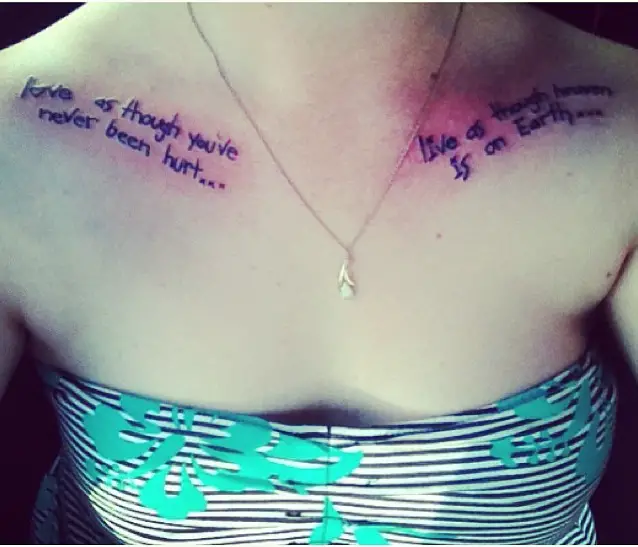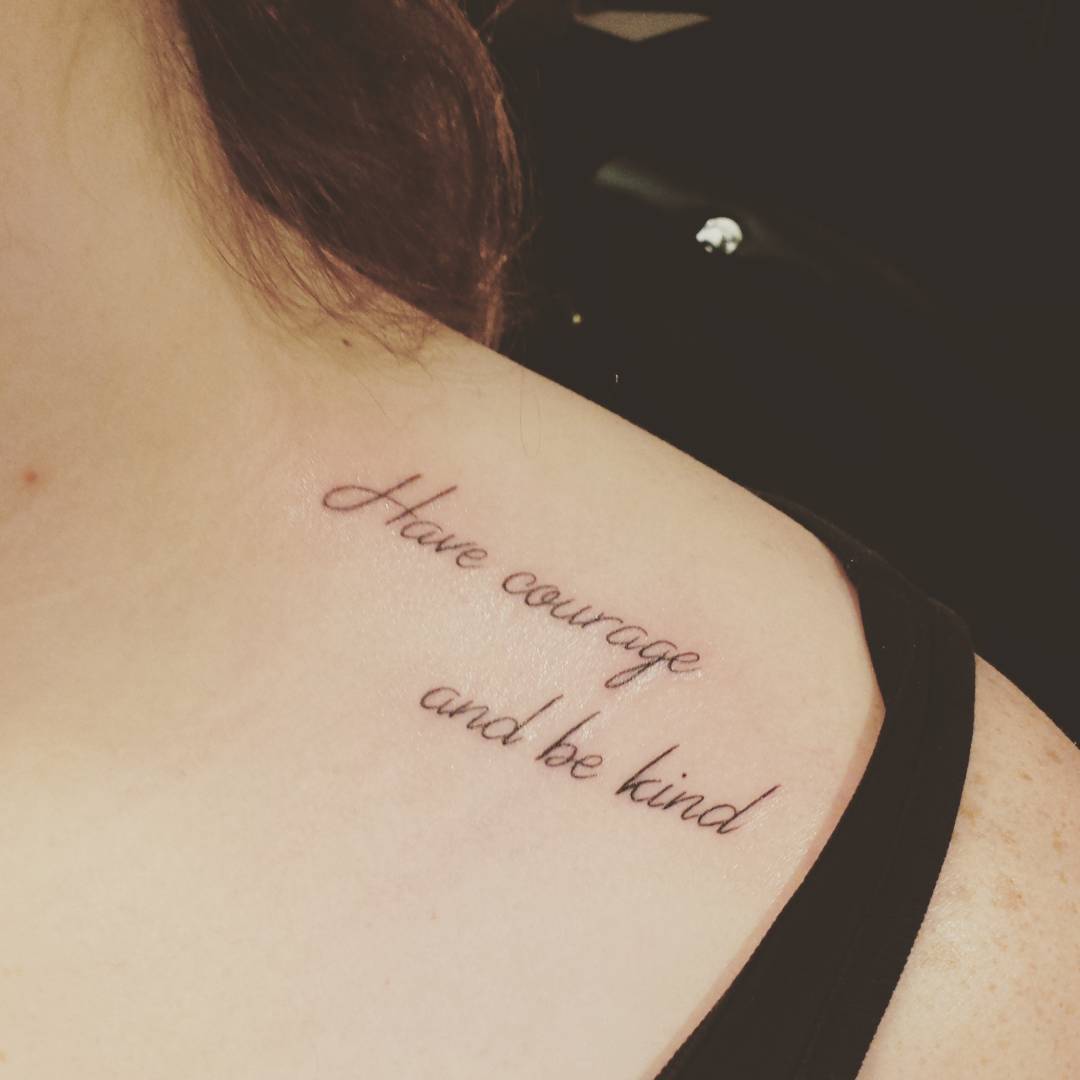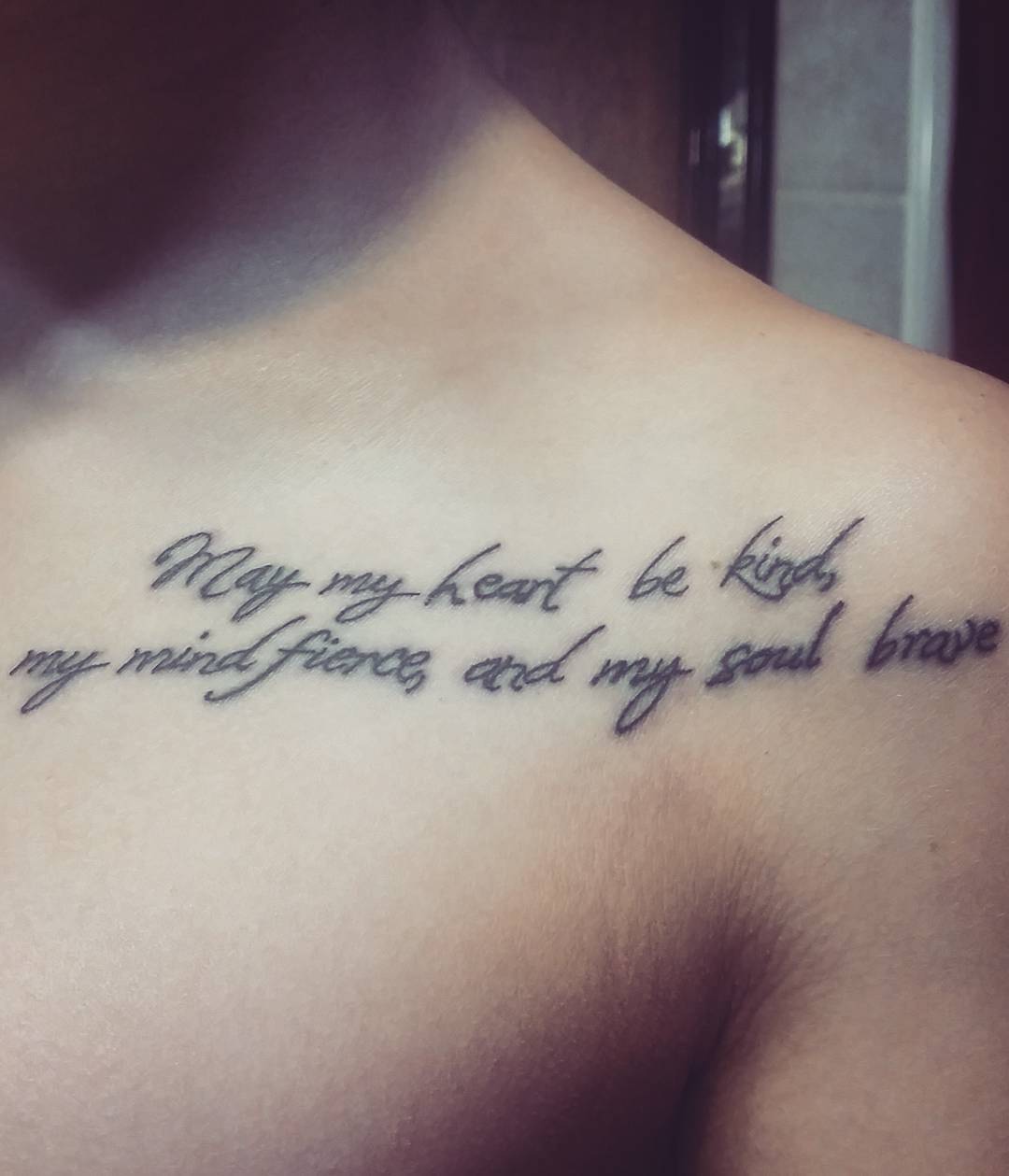 Love as though you have never been hurt before collar bone to collar bone tattoos via

Have courage and be kind via

May my heart be kind via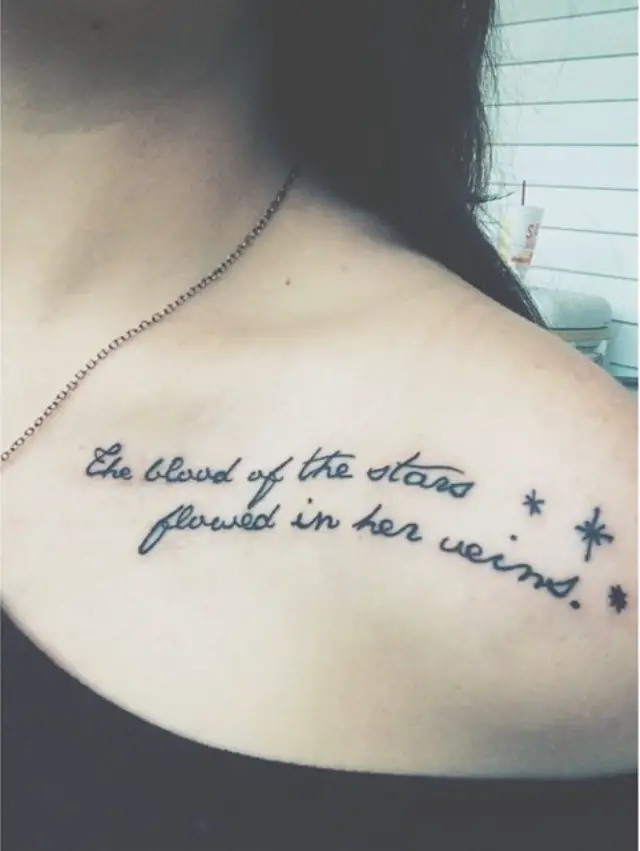 The blood of the stars flowed in her veins via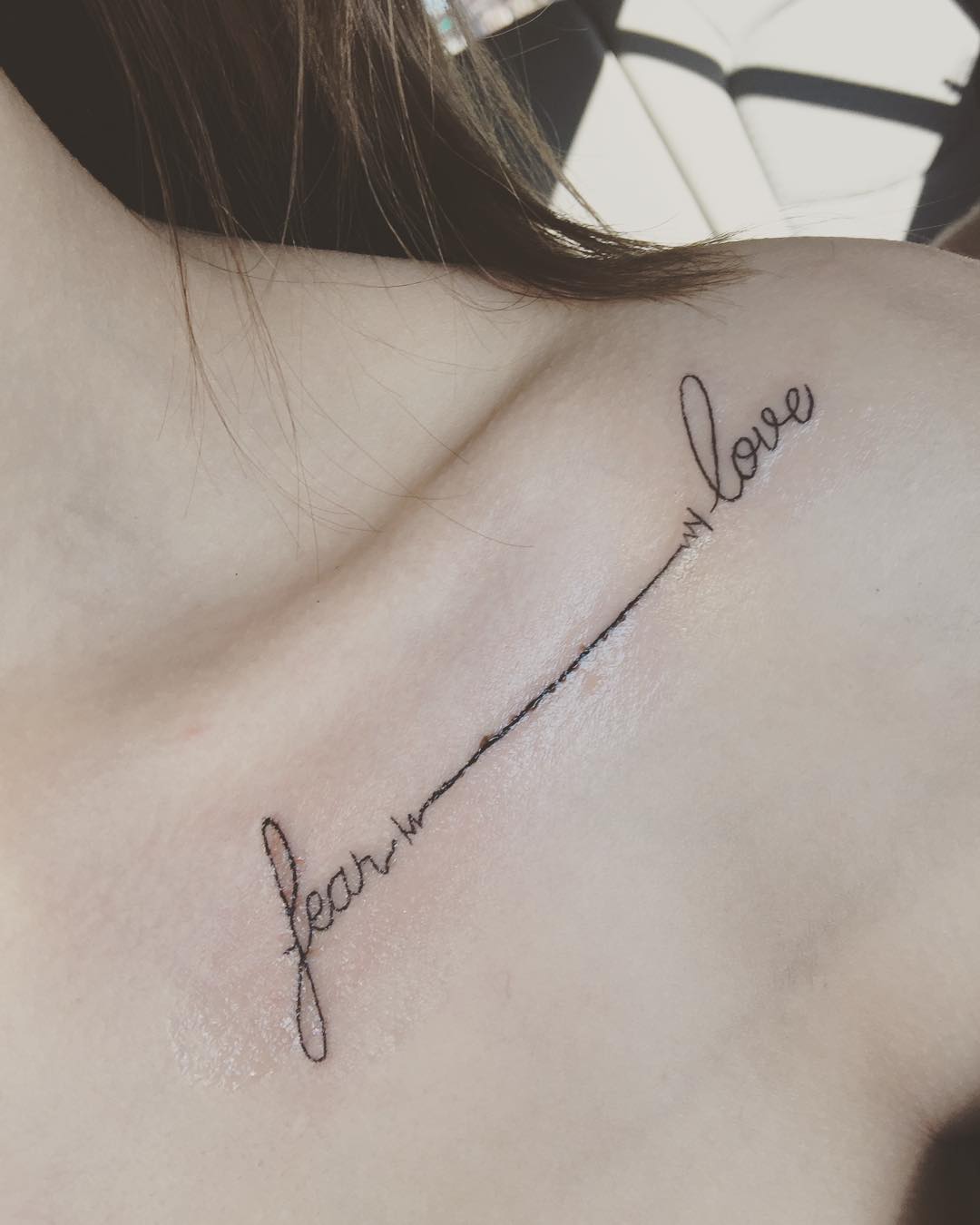 Fear and love via
We are The Few. The Proud. The Emotional. via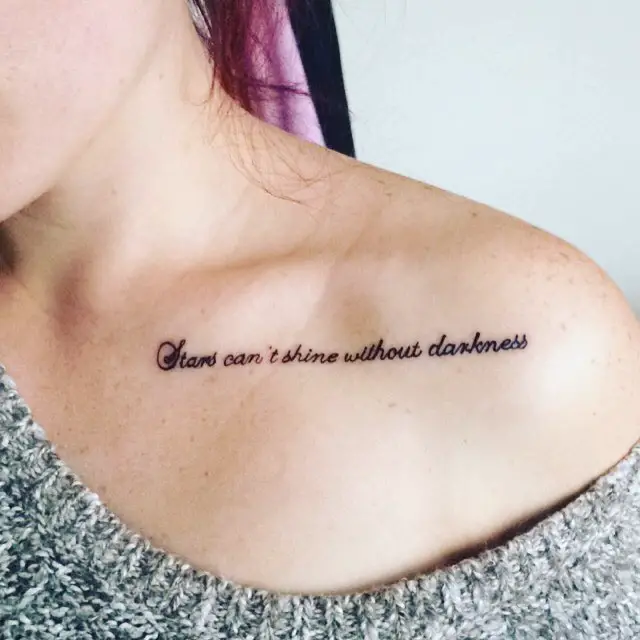 Stars can't shine without darkness via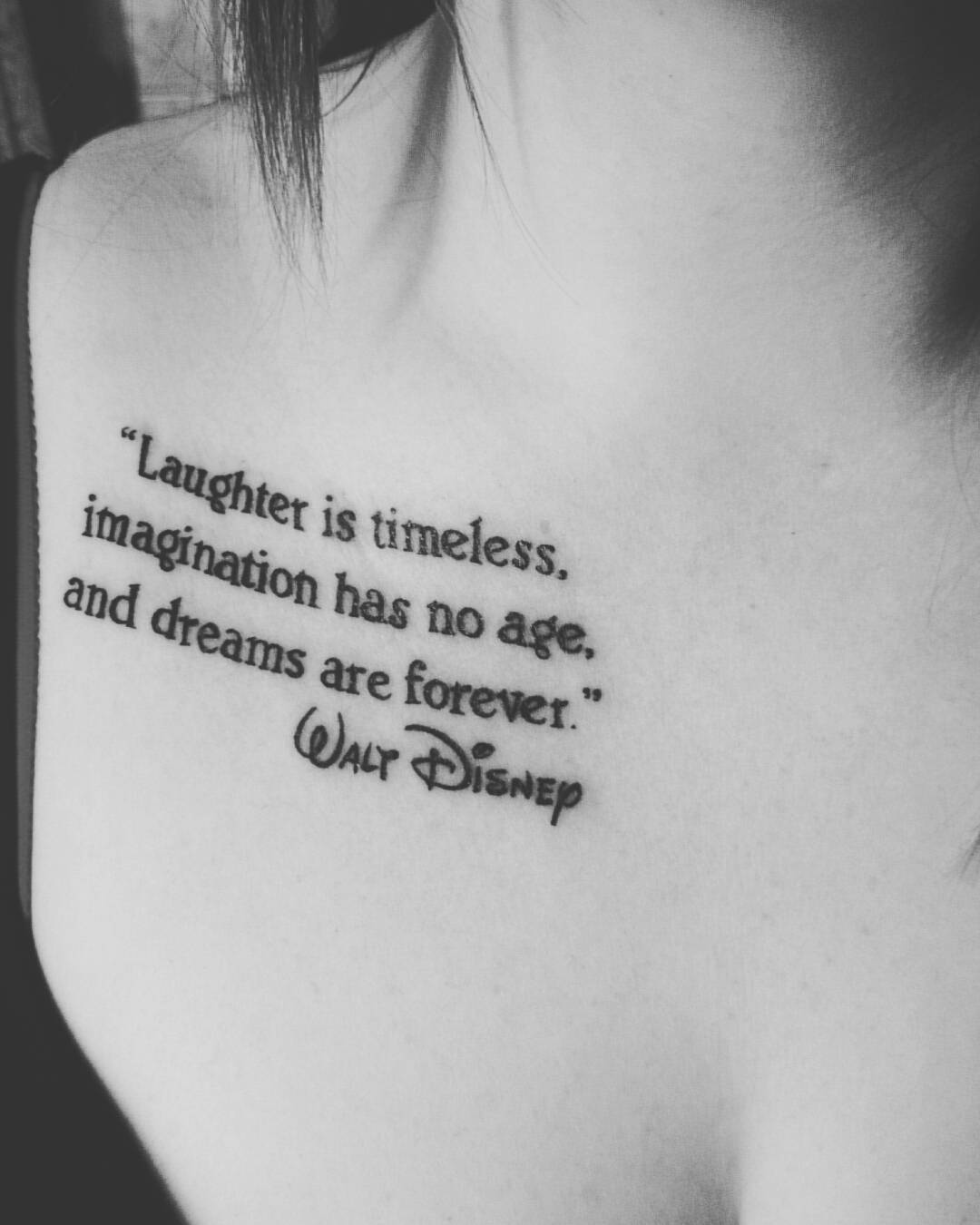 Laughter is timeless via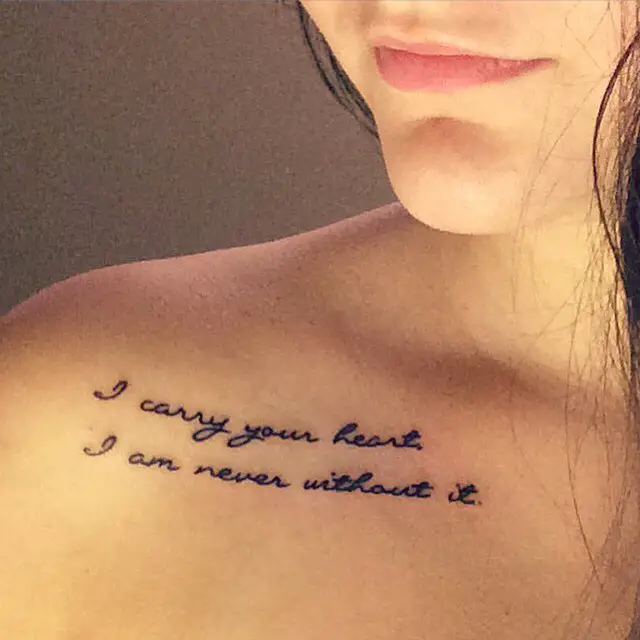 I carry your heart, I am never without it via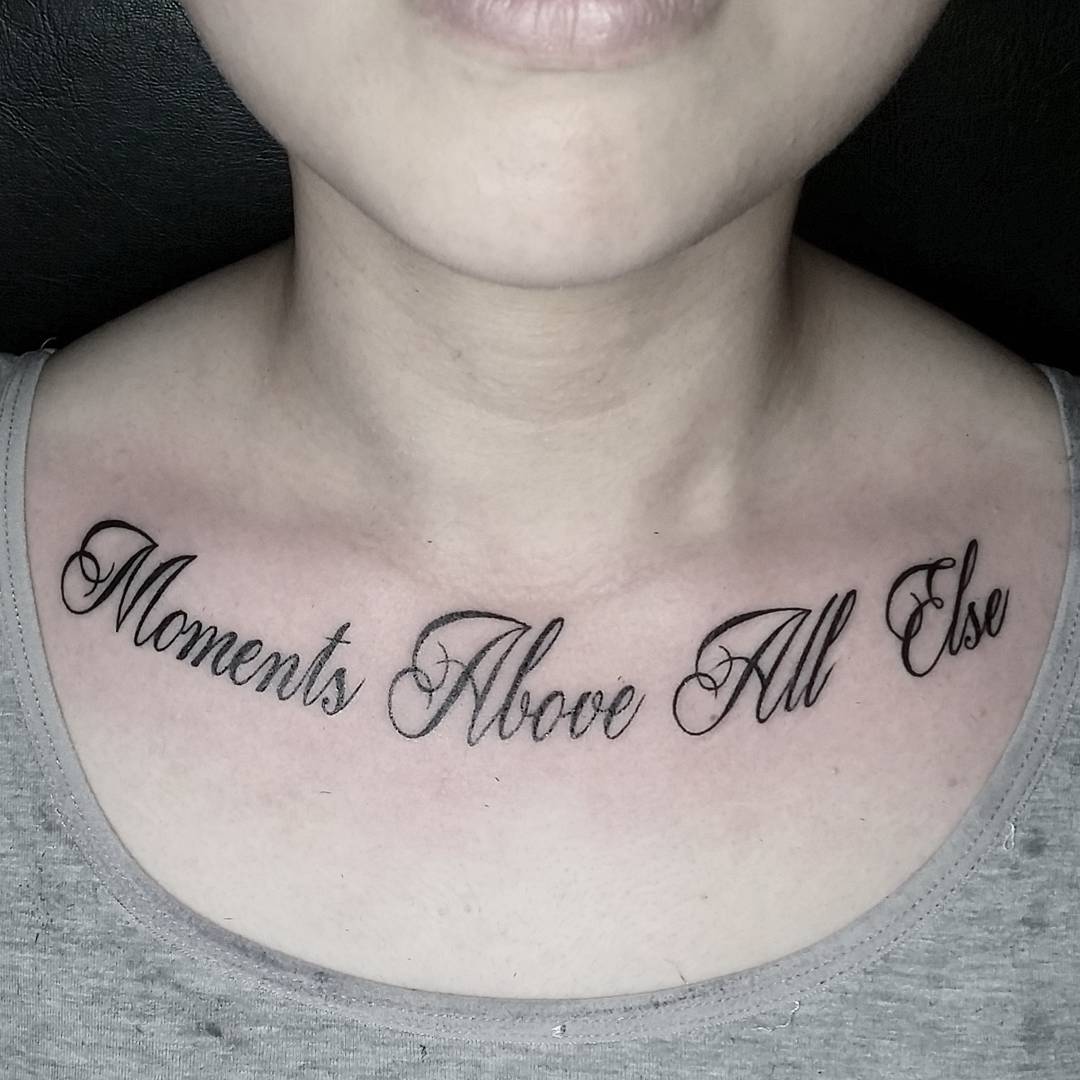 Moments above all else collar bone tattoo qoutes via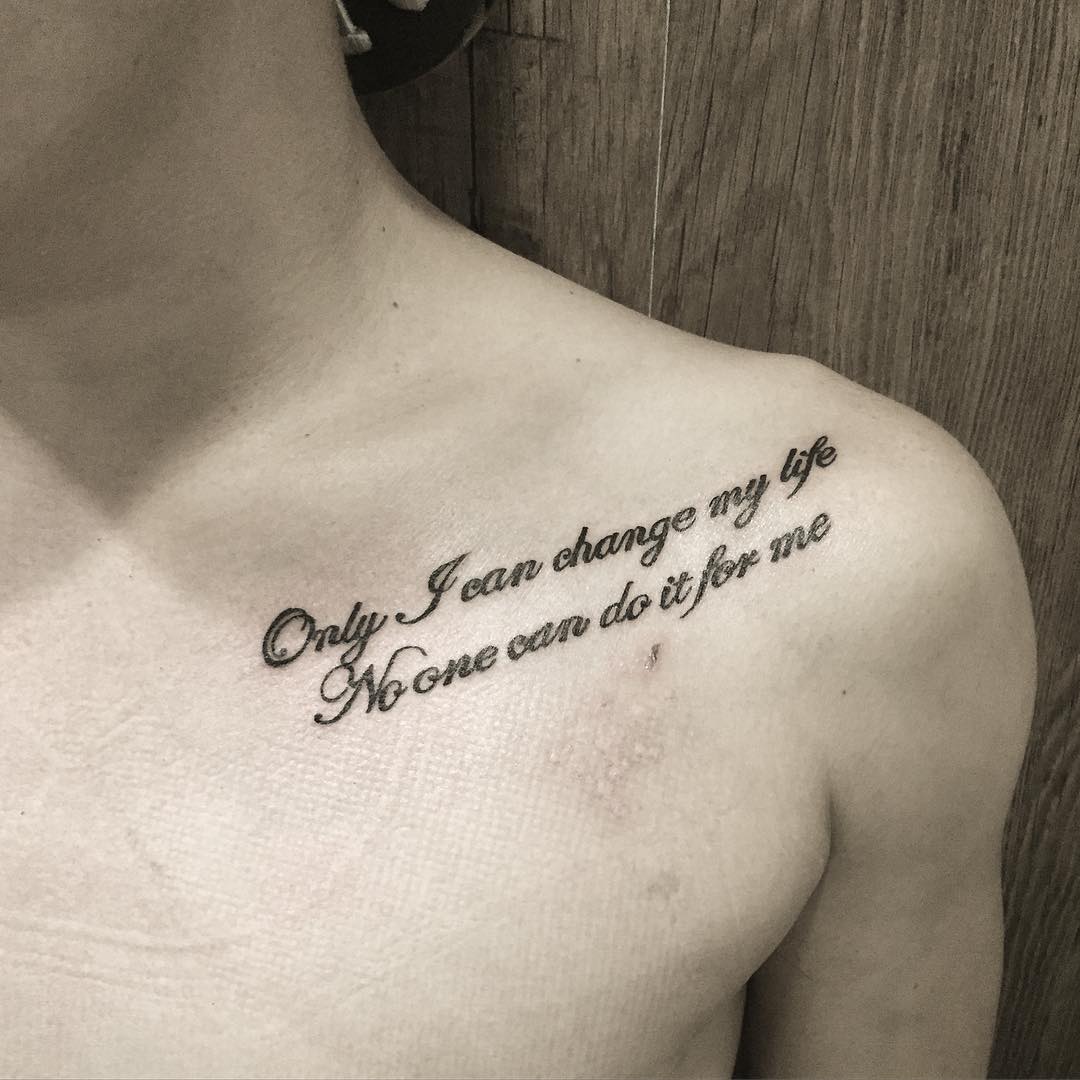 "Only I can change my life, No one can do it for me", collar bone tattoo quotes about life via
Love me for who i am collar bone word tattoos via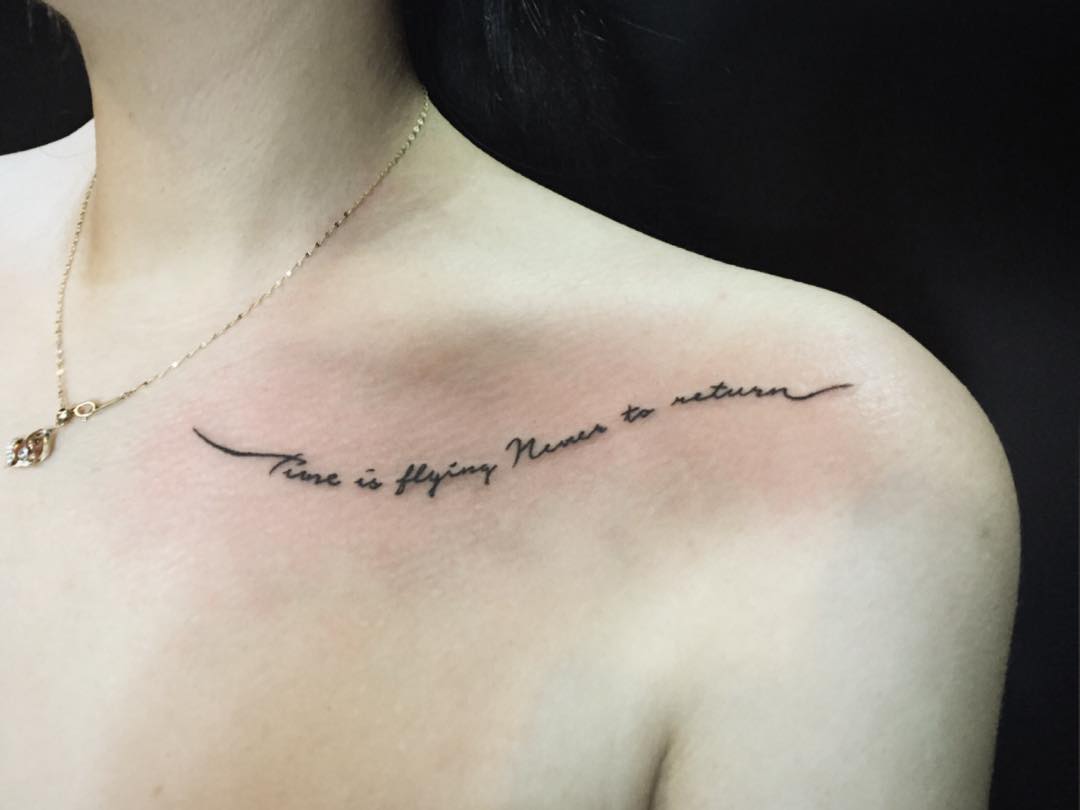 Time is flying never to return via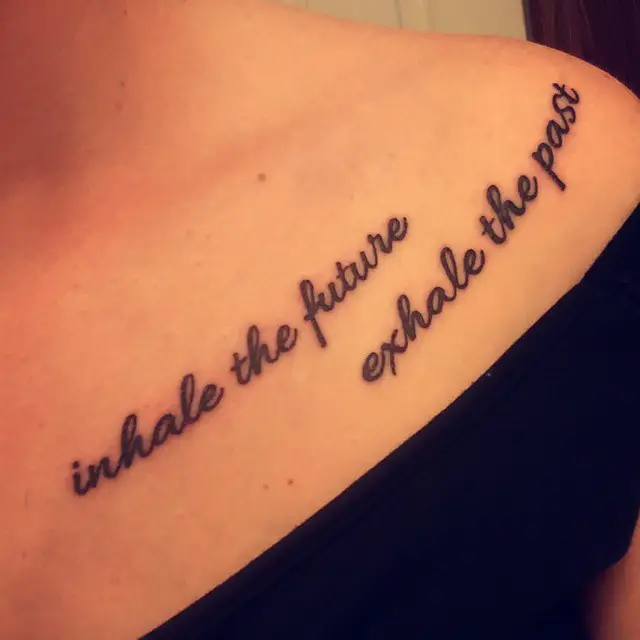 Inhale the future exhale the past via
Script tattoo on collarbone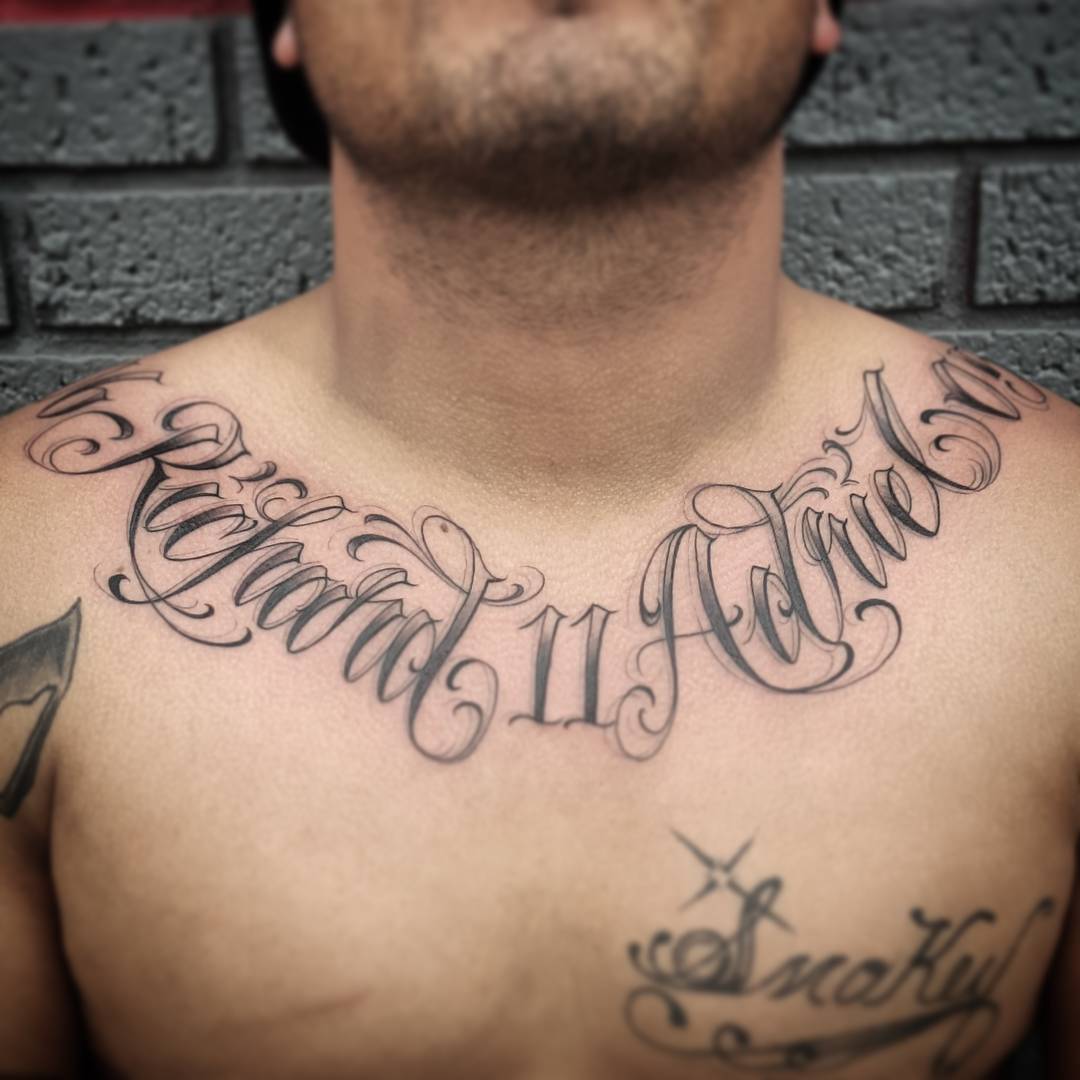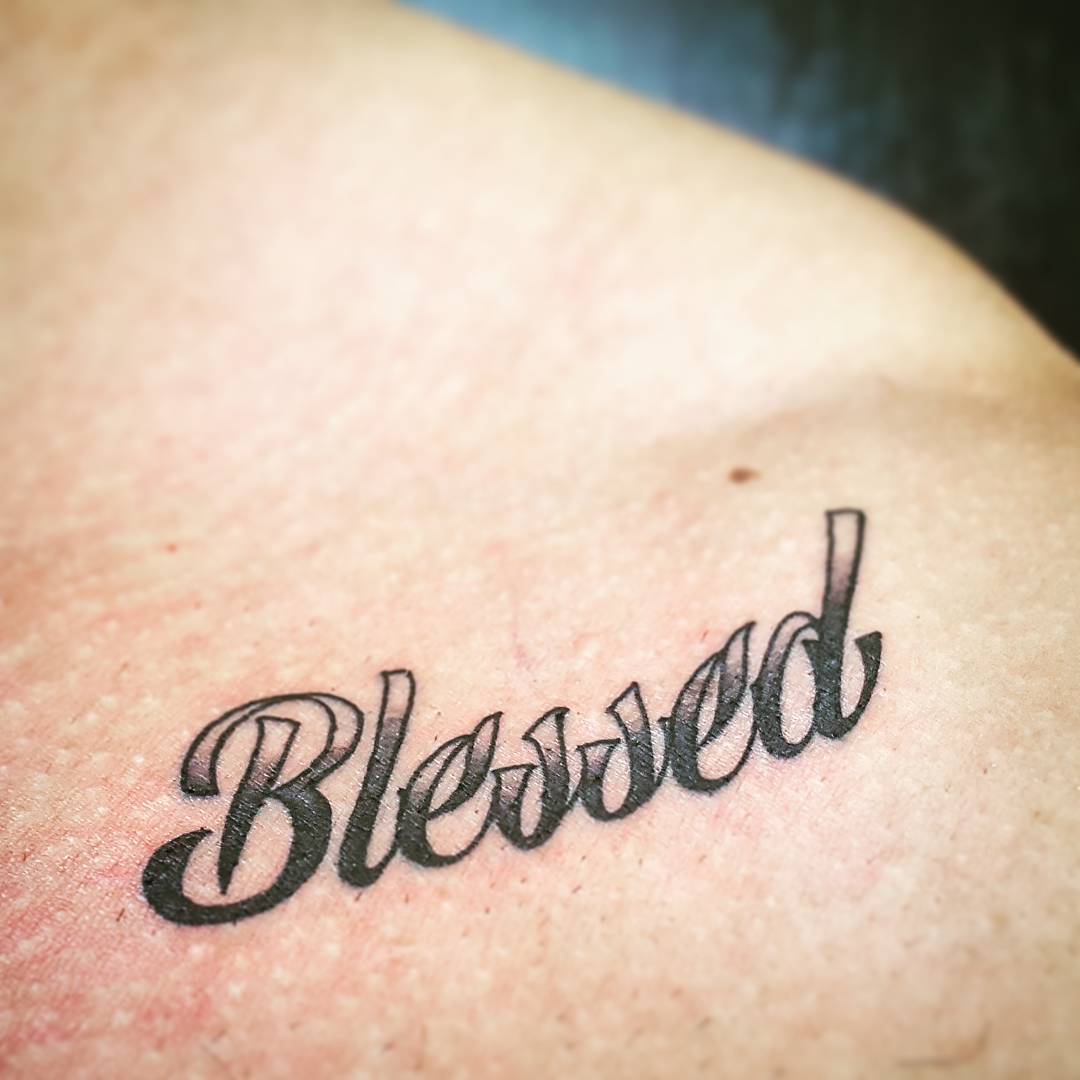 Script letters collar bone tattoos via

Collarbone script tattoos for guys via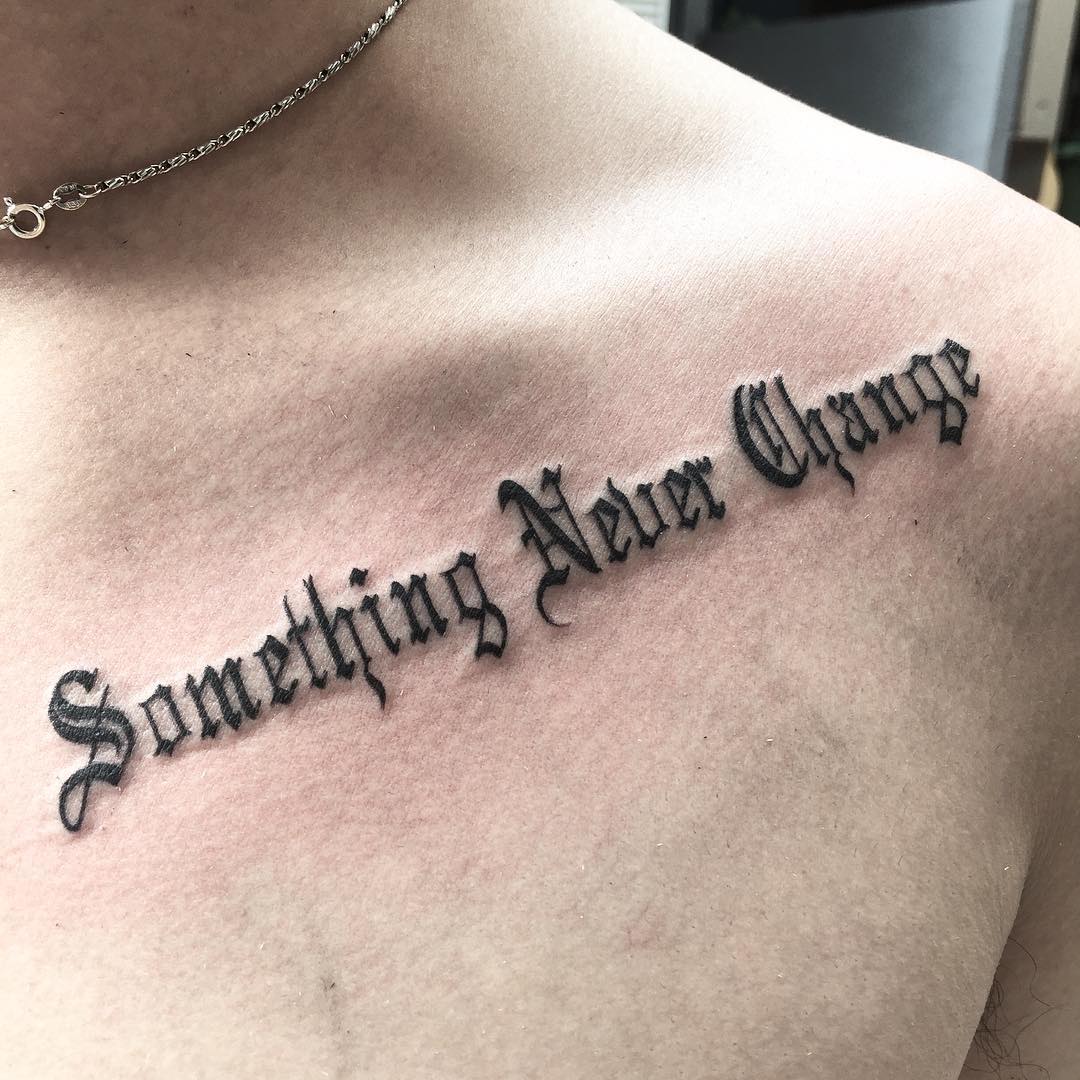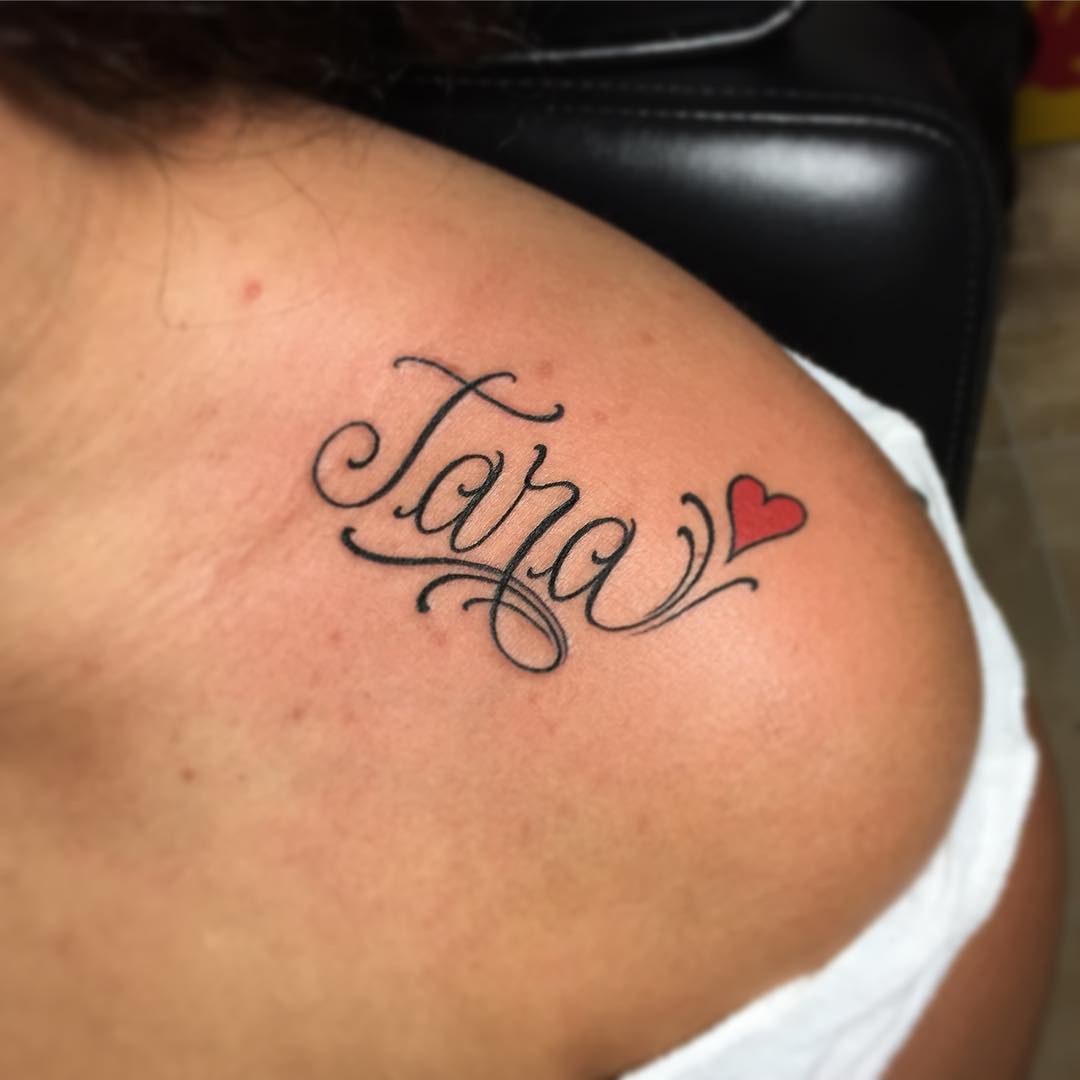 Script tattoo on collarbone for men via

collarbone script tattoo designs for women via
Collar bone flower tattoos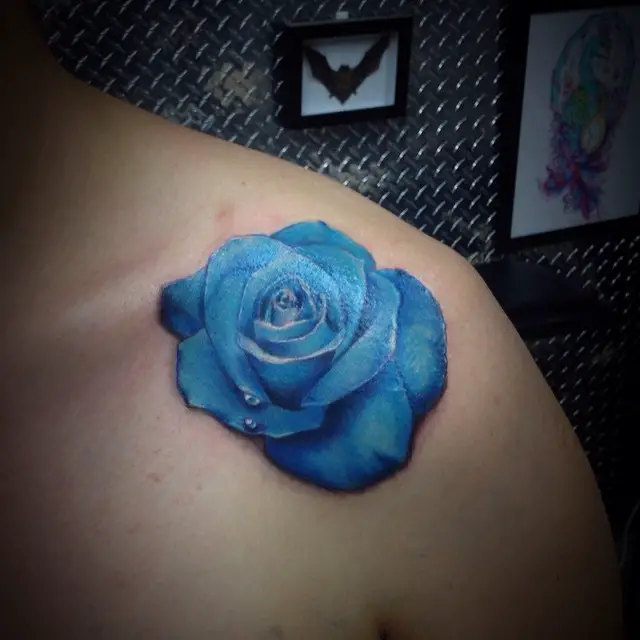 Blue rose collar bone tattoo via
Black rose flower collar bone tattoo via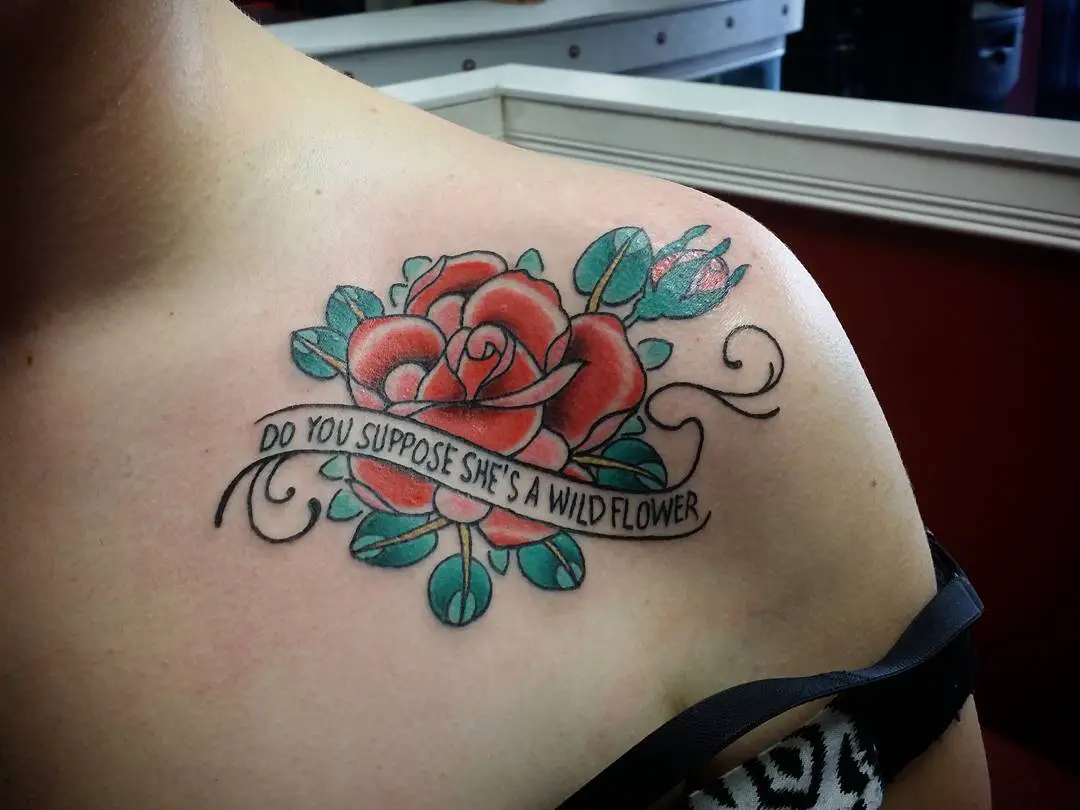 Red rose flower collar bone tattoo via
Collar bone bird tattoos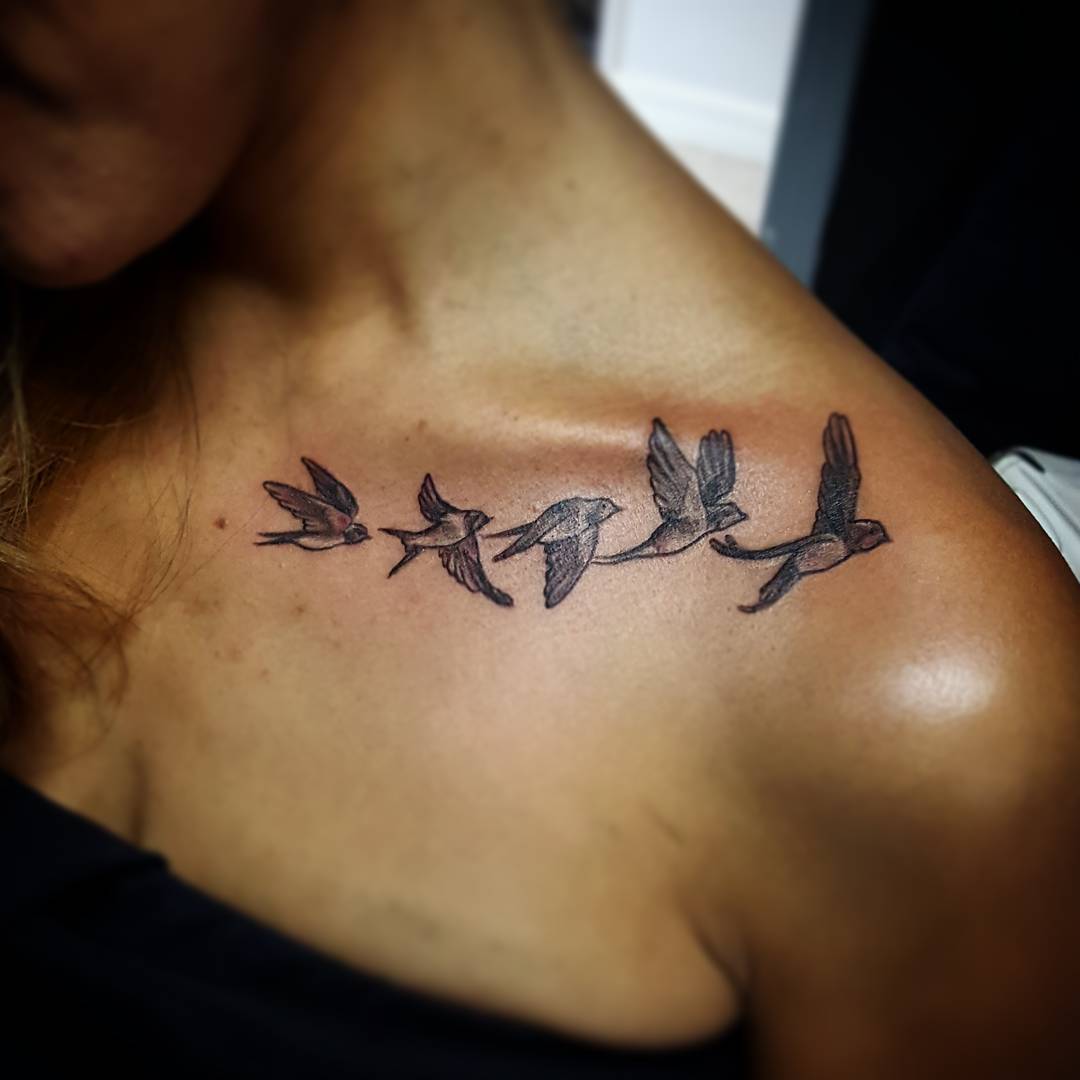 collar bone Swallow bird tattoos via

collar bone bird tattoo for men via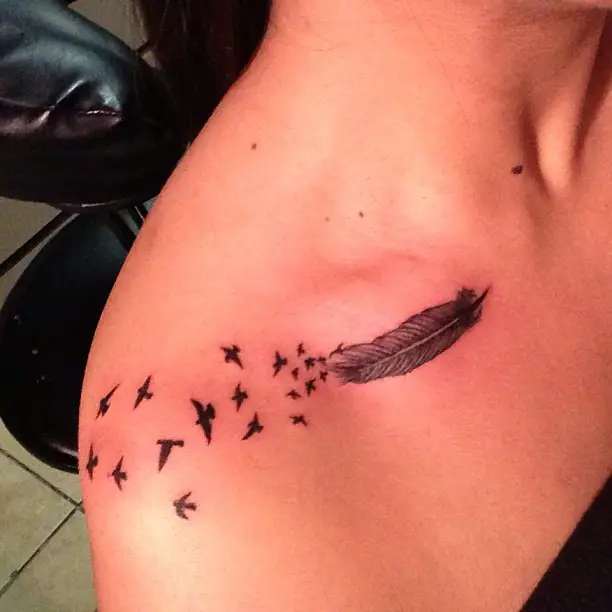 Feather and birds collar bone tattoos via

Collar bone bird tattoo for girls via
Roman Numerals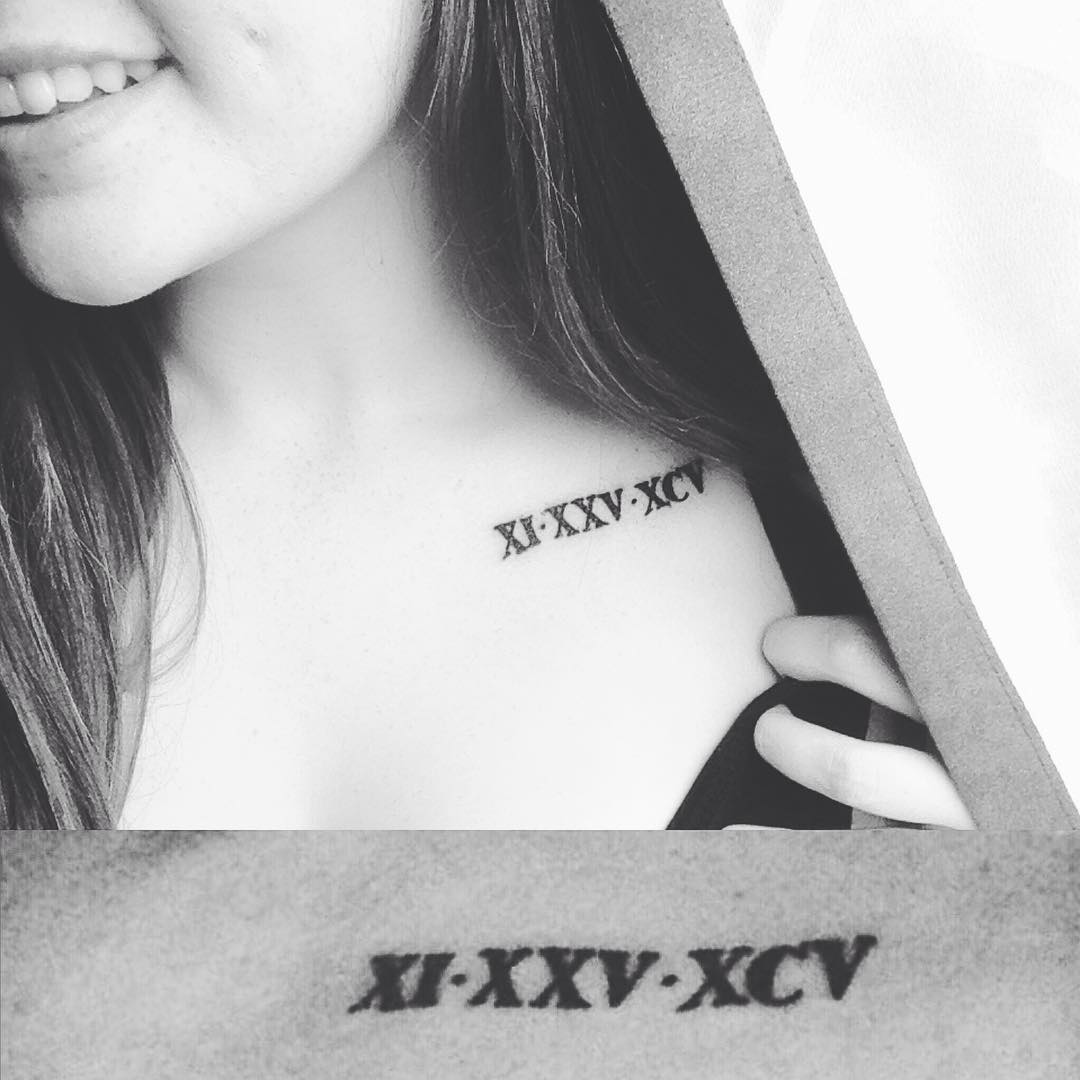 XI•XXV•XCV via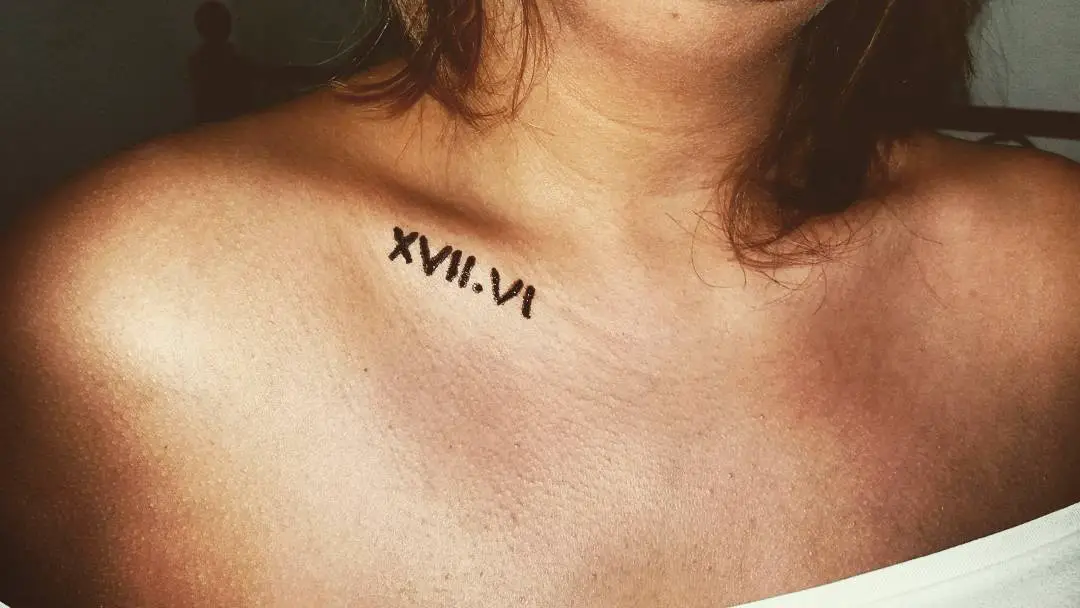 XVII.VI Temporary tatttoo via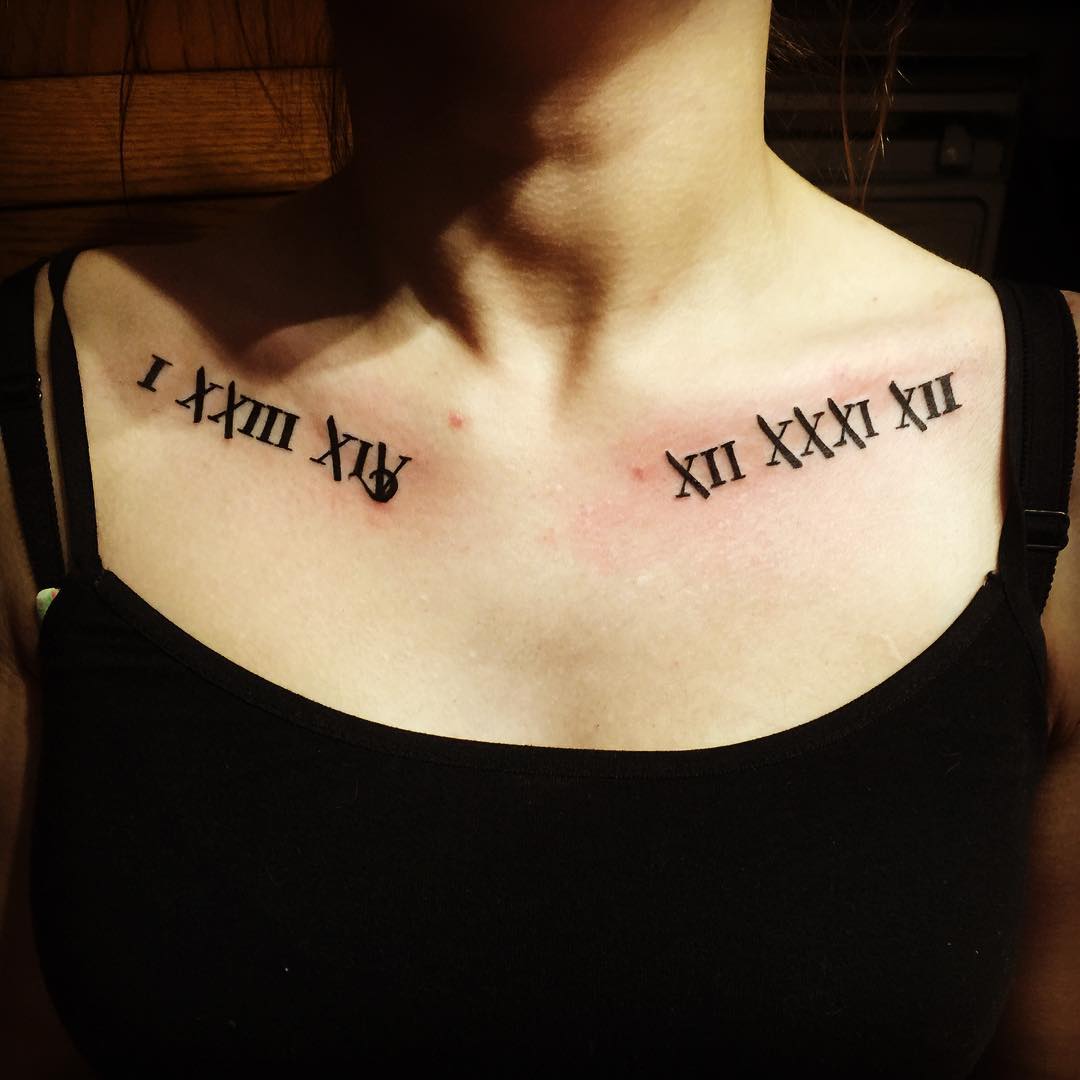 Roman numerals collar tattoo via

Roman numerals collar bone tattoo for women via
V.XVI.MMMXV via