43+ Amazing 3D Tattoo Designs for Girls
Creating 3D tattoo designs for girls isn't an easy feat, but tattoo artists are used to working on such projects because that's their job.
Most of us have a preconceived idea of what 3D art is.
Broadly speaking, this sort of art tricks our eyes into thinking that it has depth, height, and weight to it.
There's a major difference between actual 3D artworks like sculptures and images with 3D effects.
The latter has a sense of depth, but it's more of the brain perception rather than something we can measure precisely.
Creating it is a multi-step process, but a skilled artist will have no problem doing it.
Just be upfront with your intent, so he can provide some ideas.
3D tattoo designs for women on chest
The sense of depth makes 3D tattoos look as if they take space volumetrically.
Instead of looking like flat shapes, they tend to move forward beyond the restraints of the medium.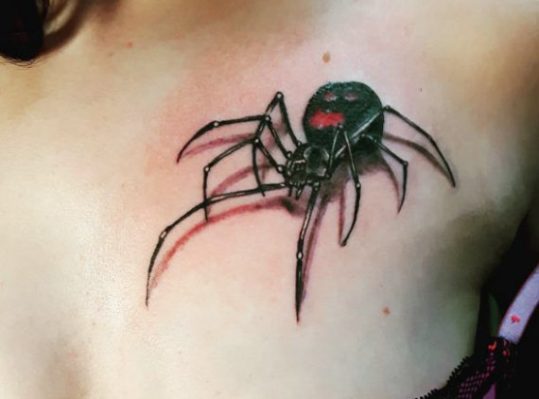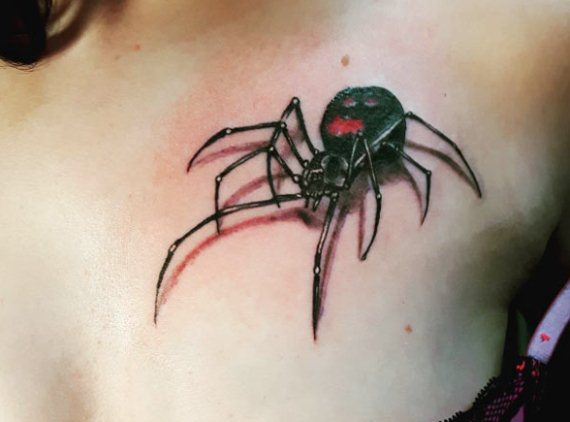 This perspective results in an immersive view which is usually achieved using advanced technology.
The tattoo can take any shape or object, and when 3D enriches it, it will appear more realistic from our perspective.
For example, it should look like it's crawling on the skin if it's an animal.
If it's a watch or another inanimate object, it will be like an actual thing placed over your skin.
3D butterfly tattoos for women
It's hard to wrap our heads around the fact that something as beautiful as a butterfly begins life as a caterpillar with a totally different appearance.
Some would think they're rather creepy-looking.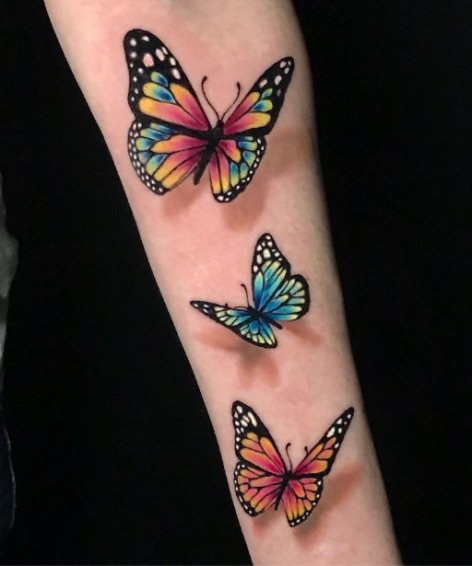 Well, you can pick its winged form for your tattoo.
Butterflies are absolute stunners, thanks to their compelling colors.
For a tattoo, you can be creative with the pattern.
It doesn't have to be an exact copy of an actual wing pattern. Instead, draw inspiration from a species and customize the colors to your heart's content.
A shadow will also help create a 3D effect as it induces depth perception.
3D rose tattoos for women
The rose is one of the most famous designs for tattoos.
The widespread recognition is justified because the flower is rich in symbolism.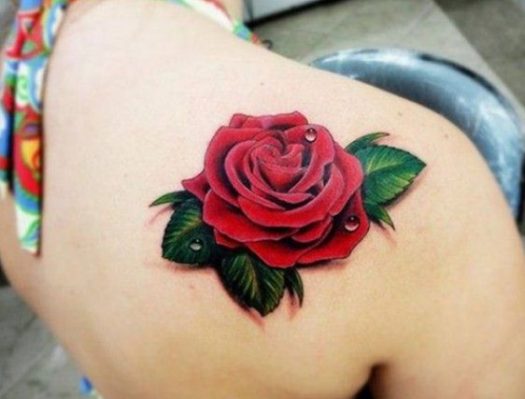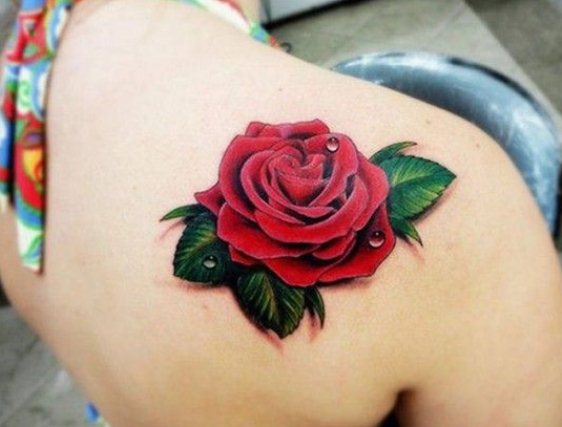 It represents romance and love, the reason behind its ubiquity on Valentine's Day.
When it comes to 3D rose tattoos, we're sure you've come across them at some point.
How does an artist conjure that illusion?
He may play with textures.
If there are several objects in a tattoo, the ones meant to be farther will be made slightly blurry.
Meanwhile, the closer ones are drawn with better detail and clarity.
3D side tattoos for women
The inclusion of details is paramount to emphasize the effect, so larger tattoos tend to well with the 3D presentation, especially when the artist knows what he's doing.
The best thing you can do is provide an ample tattooing area.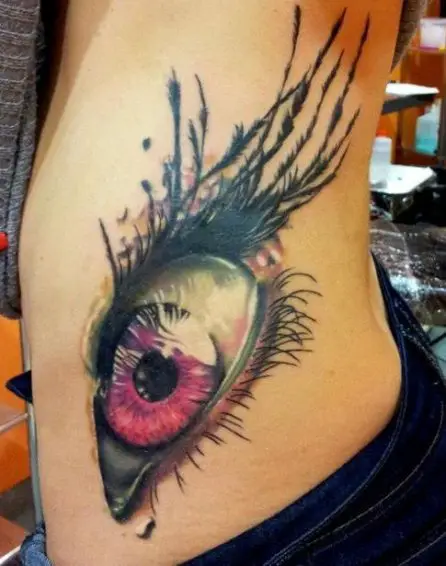 The side fits the criteria because it's spacious and can accommodate a large design.
Lighting and shadows also play a big role in portraying a 3D object because the eyes are trained to see things under such circumstances in real life.
By getting a tattoo on the side, there's a lot of room for these elements.
3D back tattoos for women
The back is another good candidate for a 3D tattoo because it's very broad.
It looks like a big blank canvas where one's creative juices can flow onto.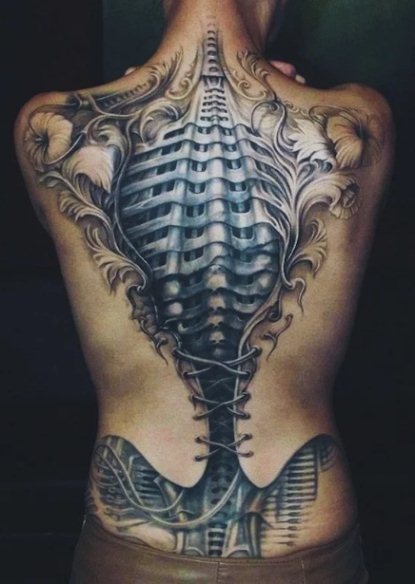 As for the design, you're responsible for that because the tattoo occupies your body.
While it's good to take inspiration from others, you should be the first person to be pleased with the design.
Hence, pick one that you genuinely like.
It could be an animal, a fantasy creature, a human figure, or another.
Anything can be turned into 3D with proper implementation of shadows and lighting.
3D bracelet tattoos for women
When you can't distinguish a bracelet tattoo from an actual one, that's how you know that a 3D tattoo is done correctly.
It should appear as though you're wearing a real bracelet.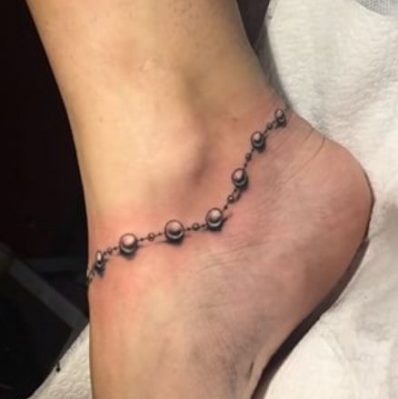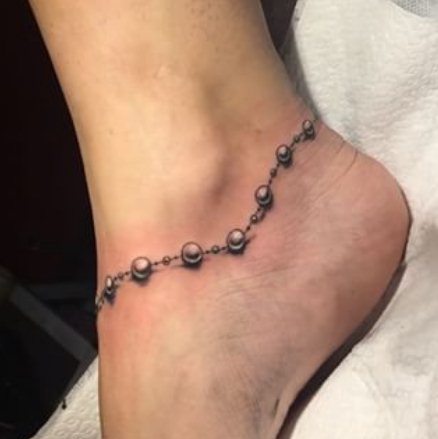 But how to achieve that?
Apart from shadows, using the right colors also helps.
We all know what a bracelet looks like.
A tattoo artist should pick the right pigments and use them to reinforce the sense of depth to get that impression.
For example, the areas illuminated by light need to appear brighter, while the rest should be darker.
FAQs
1. Is there such thing as 3D tattoos?
The realistic touch in a tattoo is actually just an effect.
A 3D object is supposed to have physical depth, something that we can feel with our hands or see with our eyes.
A statue is a piece of 3D art because it changes shape depending on what angle you'd look at it.
That's not the case with a tattoo.
If it gives you a 3D impression, that's because every aspect is considered deliberately so that it mimics a real 3D object with all the shadows and light.
2. How much do 3D tattoos cost?
They cost considerably higher because 3D tattoos are more intricate to create than other tattoos.
It takes hours upon hours to master this skill.
The hourly rate may go up to $200 an hour, which is comparable to the speed of a famous artist.
That's a fair price for the effort put into the work.
And we're confident it will pay off because the result will blow you away.
3. Who is the best 3D tattoo artist?
There are quite a lot of artists who can do 3D tattoos.
Still, you're gonna be impressed by Boris from Vienna and Steve Butcher because their perception of depth is incredible, which shows from their breathtaking 3D tattoos.
Need more tattoo ideas on 3d tattoo designs for girls? Take a look at the below examples.