61 Beautiful Mother Daughter Tattoo Ideas That Will Blow Your Mind
In this post, we'll talk about the concept of mother-daughter tattoos and provide you with some ideas for designs you can get tattooed with your mom or daughter.
---
The bond between a mother and her kid has been nurtured since the baby is in the womb.
As a result, it is not surprising that a mother's love lasts a lifetime.
That just goes to demonstrate how much moms adore their children. The quantity of time the two have spent together is also a factor.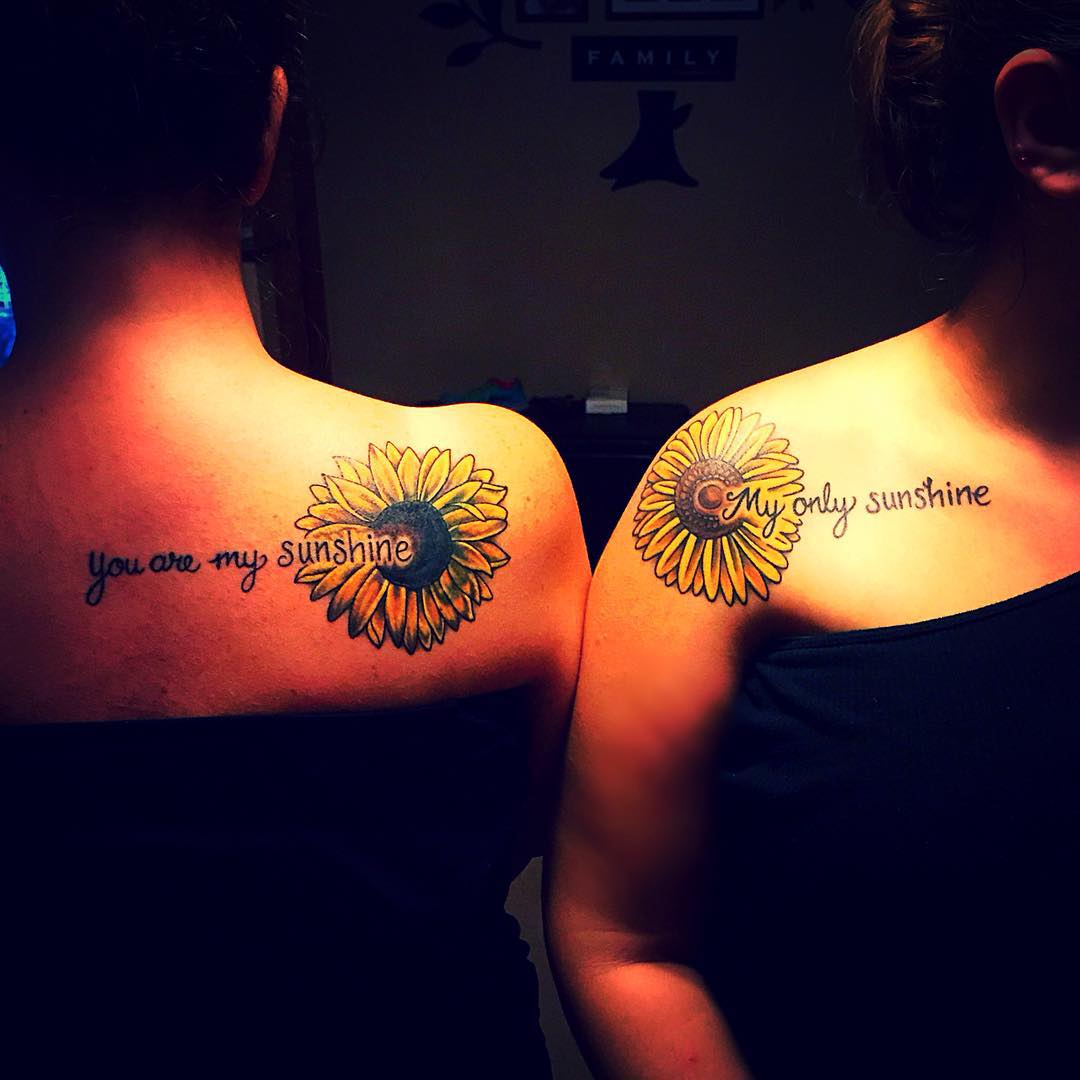 Because the bond has been built and developed through time, the older the daughter, the stronger the bond.
Suppose you feel the same way about your parents, especially your mother. In that case, it's a fantastic idea to get a tattoo dedicated to her.
Reasons to get mother daughter tattoos
1. You're inseparable
Some women consider their mother-daughter relationship as unshakable.
This may be because women are emotional beings who relate on a personal level.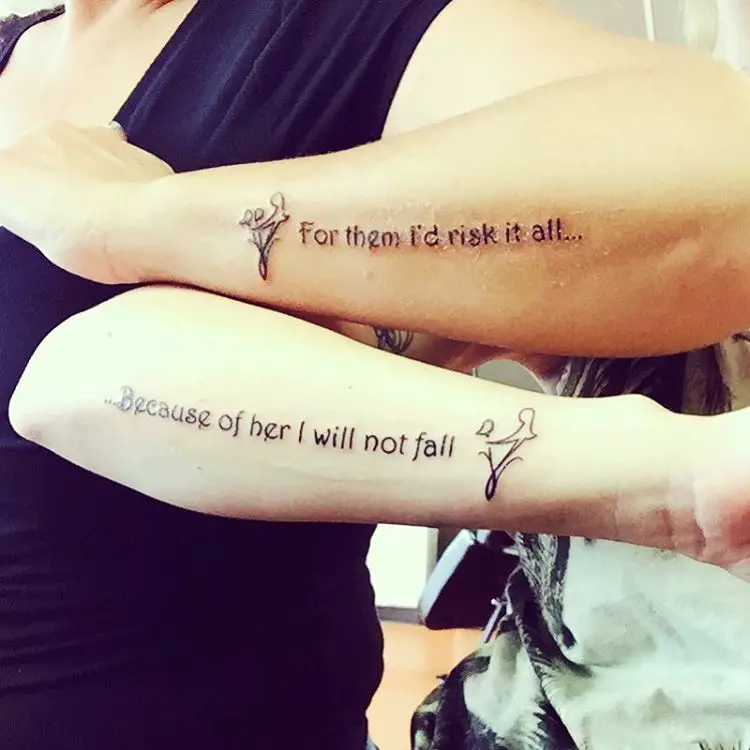 Aside from that, a family is based on a firm foundation of love.
As a result, whether it's a mother and daughter or a brother and sister, this kind of thoughtful and inviting approach is anticipated.
2. To thank her
A mother-daughter tattoo is also a nice gesture to thank her for all the sacrifices she has made and the years she's spent putting up with you.
It's not easy to raise a kid because some are willful and like to upset their parents.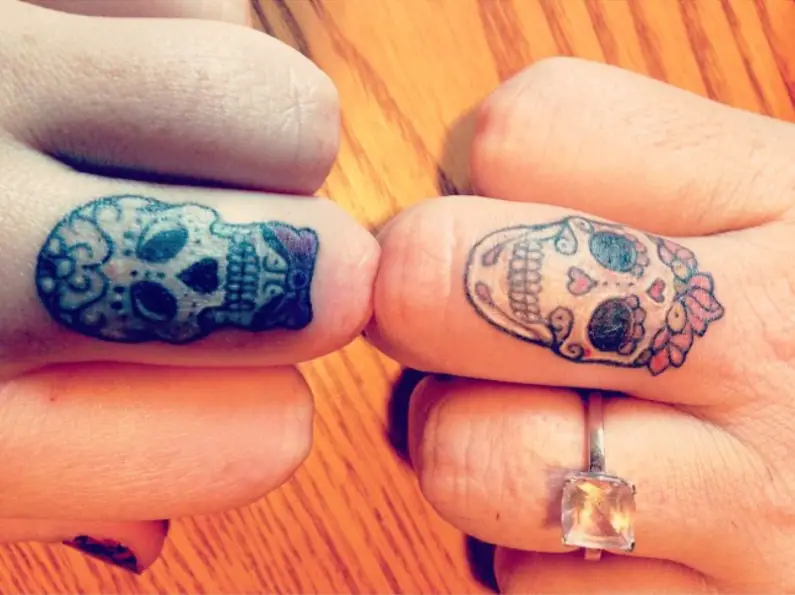 Even if you didn't particularly act that way as a child, there had to be moments of crying and screaming at them.
It's completely normal because kids have little understanding that their actions could have implications for others.
As a gift for her dedication, a tattoo would be nice.
3. You appreciate tattoos
It makes more sense to get intergenerational tattoos when both are drawn to this skin art.
The fascination with tattoos may start with the mom, and she passed it down to her children.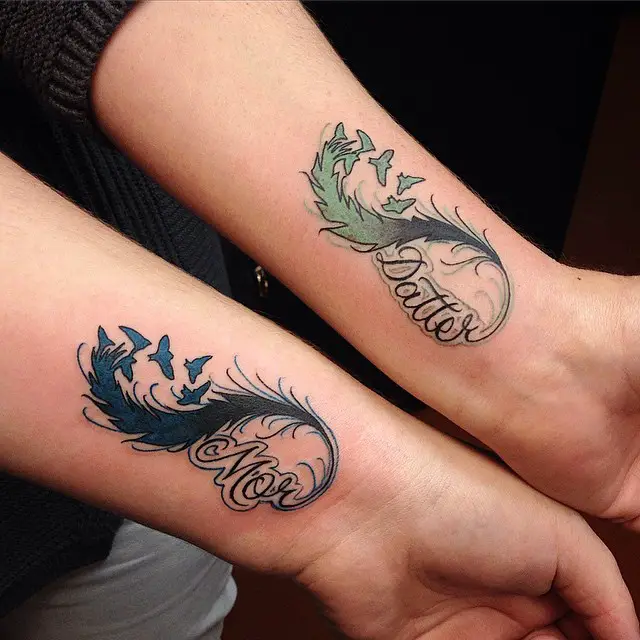 Are you in the same exact situation?
If mom was the reason you adore tattoos in the first place, getting mother and daughter tattoos is the way to go.
They don't have to be identical in design.
Just choose anything, but make sure it holds sentimental value to both of you.
Meaningful mother daughter tattoo ideas
There are quite a lot of tattoo designs used to express love.
The heart is widely recognized as a symbol of love, not just in romantic relationships. It can also be used to portray platonic and familial love.
Though the shape is quite simple, the meaning is much deeper than that.
A heart tattoo can focus on the line work or shading if you want it more complex when it comes to presentation.
Another good design is the infinity symbol considering it represents limitlessness.
It looks like a sideways figure of 8, and implies everlasting love between individuals.
Do you need more? Think of getting a pair of quote tattoos.
Look for words you find motivational and put them alongside symbols or objects on the tattoos.
Small mother daughter tattoo ideas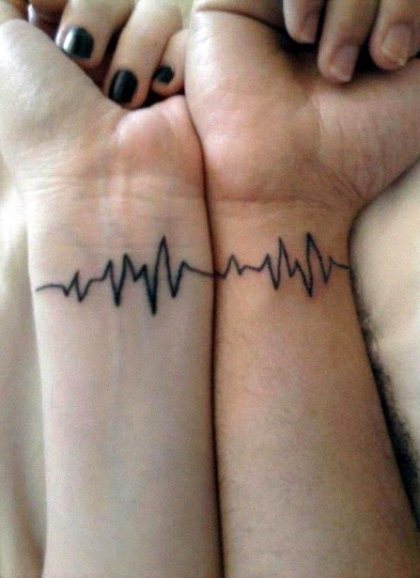 Technically, any tattoo can be made small by putting more emphasis on the linework.
For instance, a rose tattoo can appear sophisticated when the buds, petals, and others seem like an actual rose.
The same for a swallow tattoo. There's a lot to include when you draw up the whole anatomy of the bird.
But for a limited space, you have no choice but to downsize it.
Despite being smaller than the actual size, we won't mistake it for another bird as long as the physical traits are depicted correctly.
For a mother-daughter tattoo, consider a symbol intrinsically simple, like the heart, lifeline, infinity, moon, roman numerals, etc.
Unique mother daughter tattoo ideas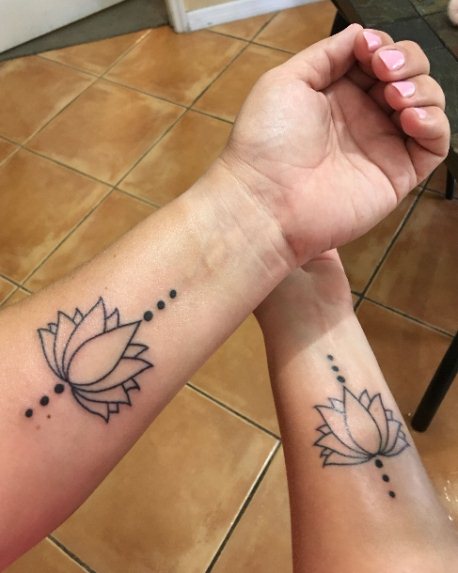 What constitutes a unique tattoo?
Opinions would vary, but our take on this is when a tattoo's meaning isn't too palpable that others can guess it easily.
The heart tattoo is a prime example. You can pick another design with love overtones, but not as widely regarded as a symbol of love and affection.
It could be the lotus, maple leaves, swans, etc. Or it can also be something that only you and your mom comprehend.
Love is a silent language that the heart speaks, which goes beyond the limits of visuals. Therefore, you don't have to describe it with words or symbols.
Loving someone means sending your vibration energy to that person. They can't see it because it's not an object, but they'll surely feel that.
Celtic mother daughter tattoo ideas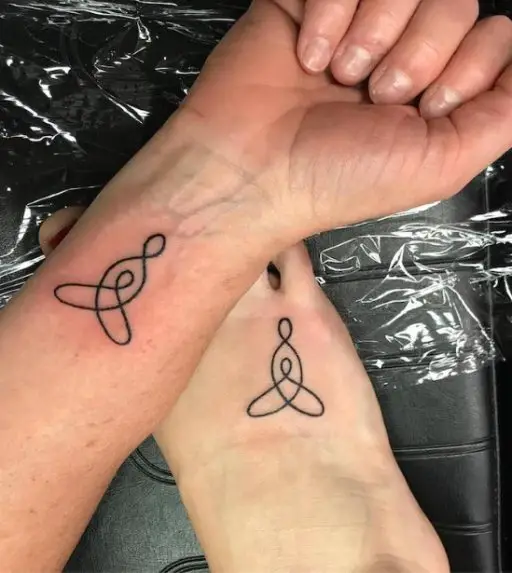 This is one of the most straightforward symbols that represent maternal love.
While the Celtic culture is heavily referenced in the world of tattoos, this is the right option if you want to pay tribute to your mom.
It can be perceived as an unbreakable connection between a mother and her child with no beginning or end.
If you hope that your love goes on forever, take her by surprise with this cute tattoo.
FAQs – Mother daughter tattoo ideas
1. What is a mother daughter bond?
It's an emotional connection between a mother and her daughter which may be influenced by pregnancy and other external factors.
It's seen as an instinctive force that unites the two for a lifetime.
It's instinctive because we aren't aware of when it started. We just know that it feels profound and genuine.
2. How strong is a mother and daughter bond?
It's not something we can measure, but the bond can strengthen or weaken depending on how it's maintained.
One thing for sure, mothers love their kids more than we could ever fathom.
And they put their kids before anything in their marriage.
3. What is the Celtic symbol for mother?
It's known as the trinity knot, which looks like a never-ending line interwoven into hearts stacked on top of each other.
It typically consists of 2 hearts, although in some instances, it has more.
The number of hearts is consistent with the number of children one has.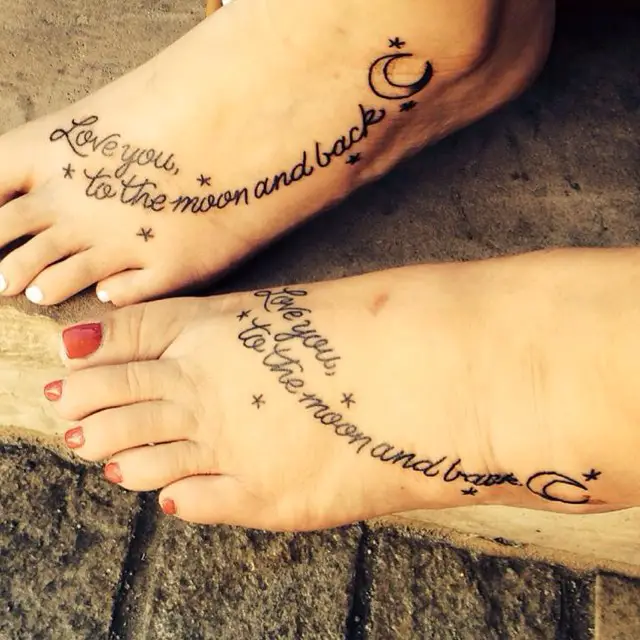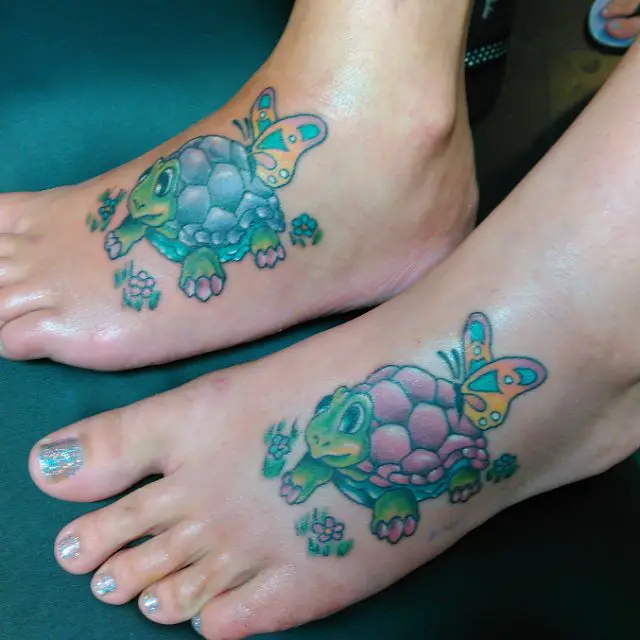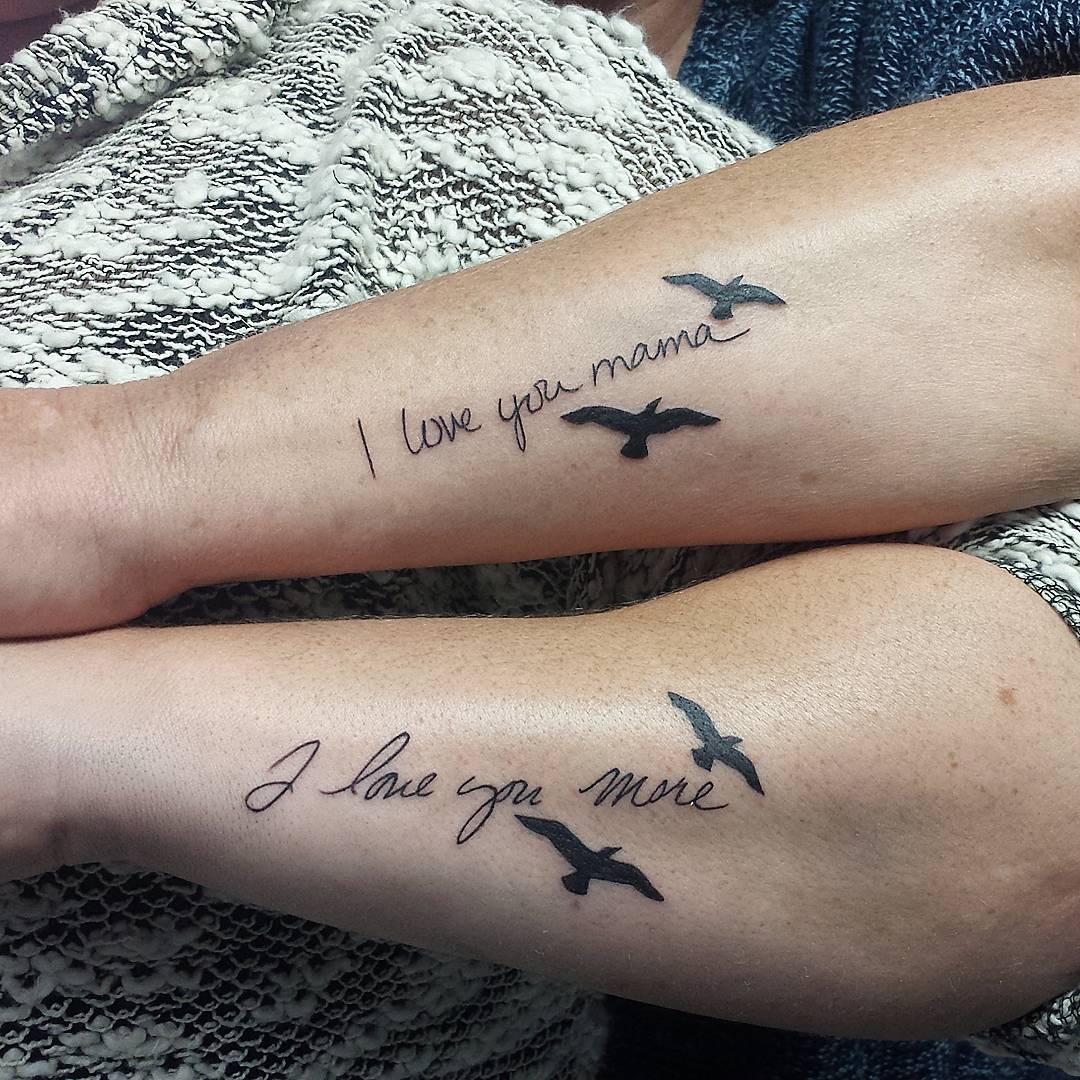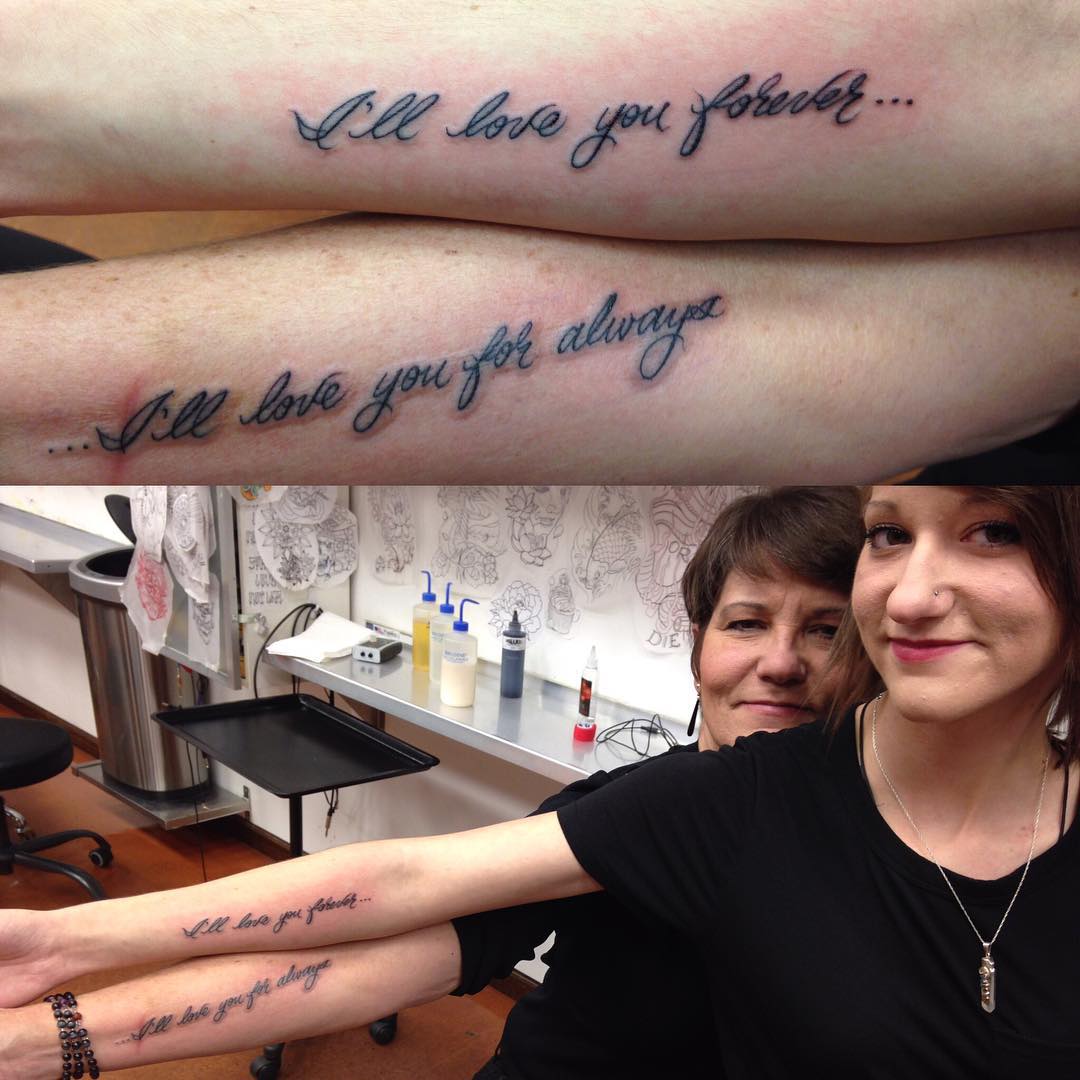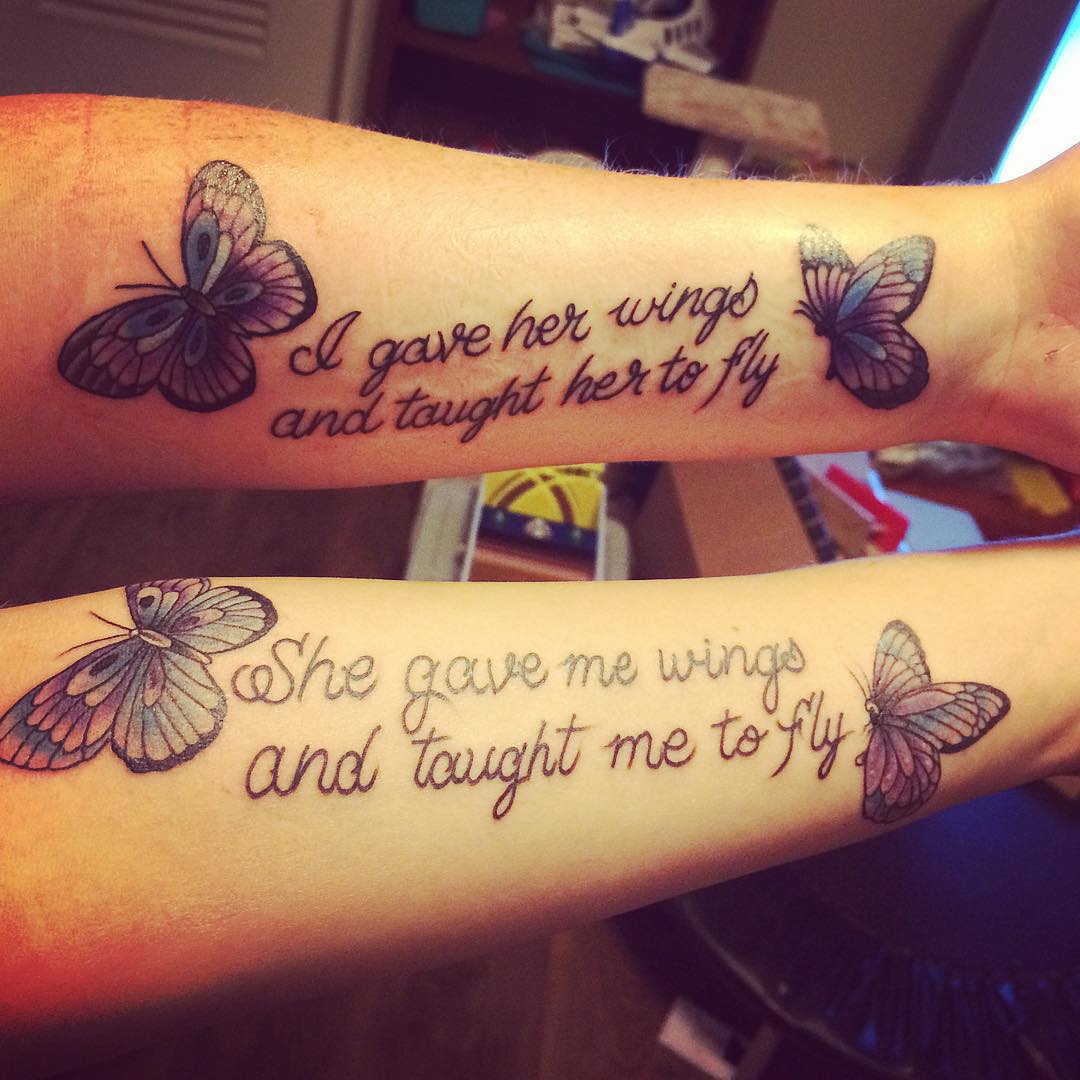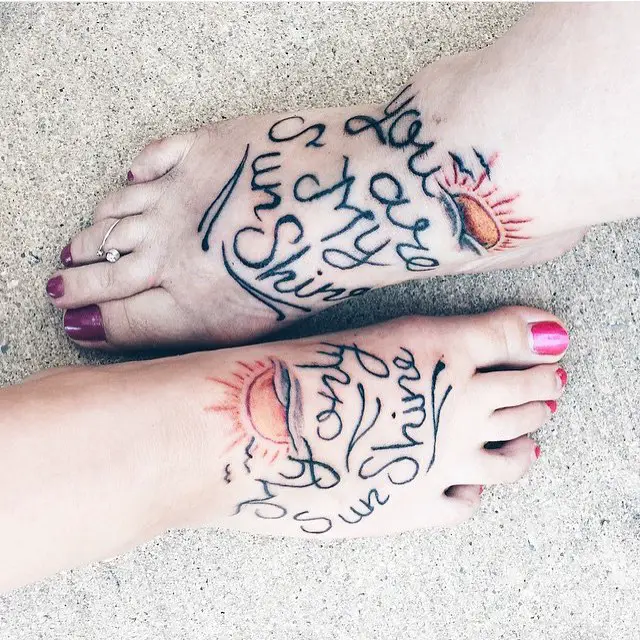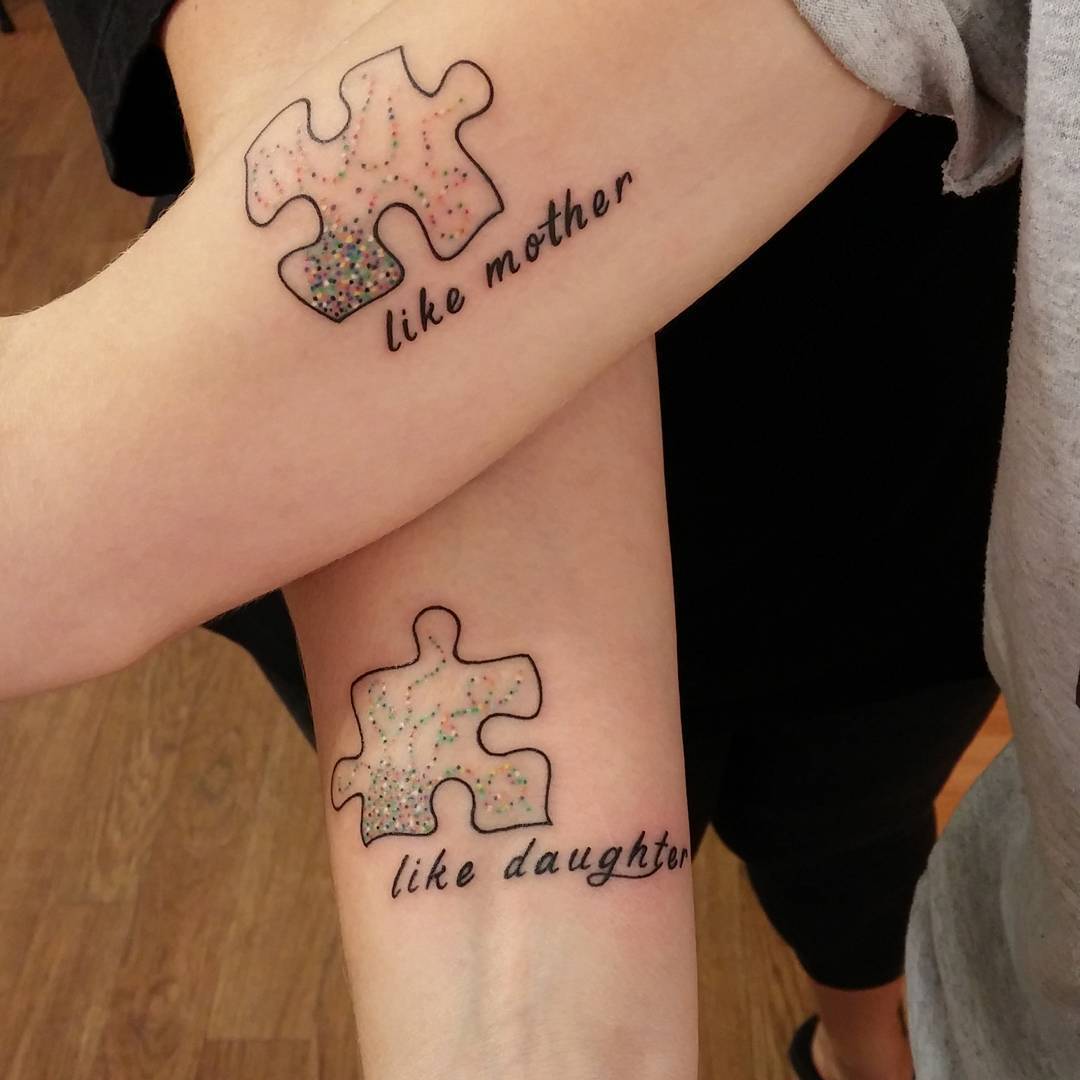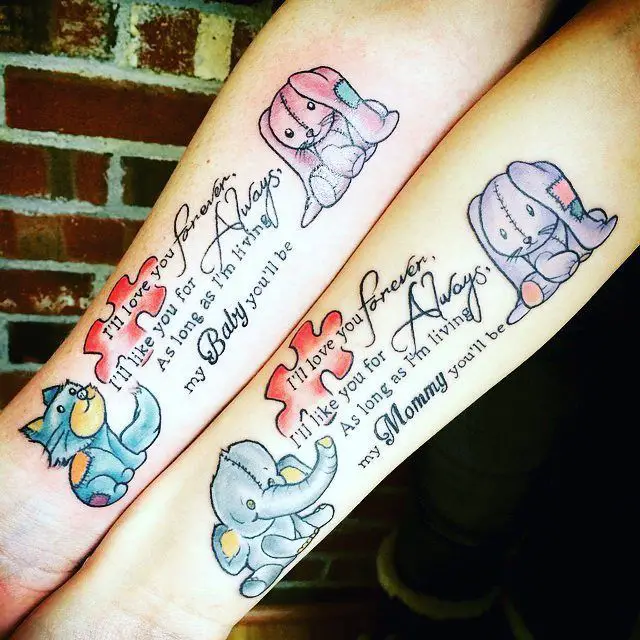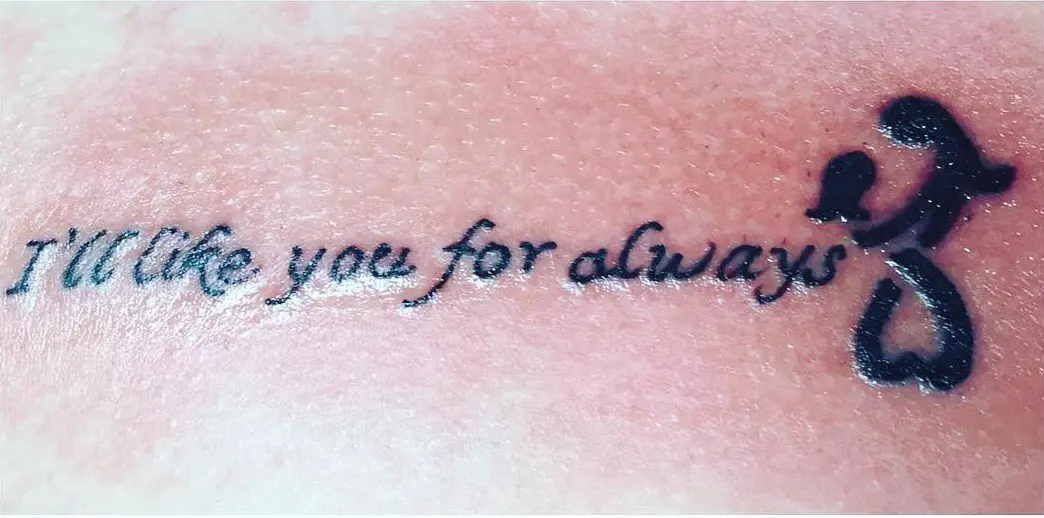 Mom and daughter tattoo symbols