250+ Most Memorable Star Wars Tattoo
C-3PO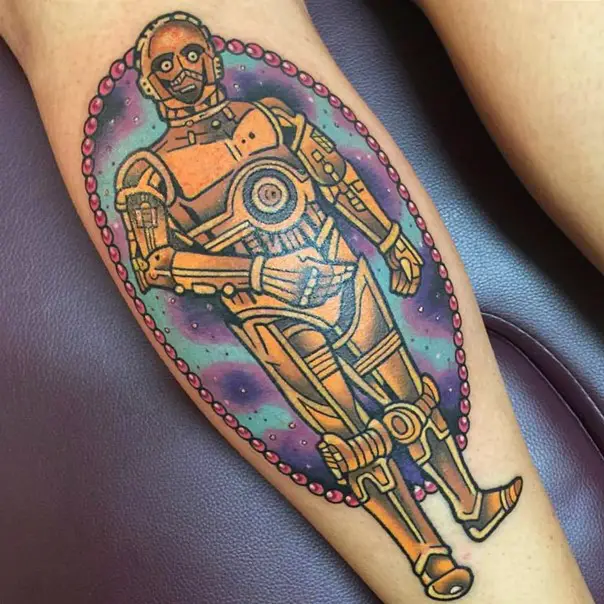 C3PO is a protocol droid, created to communicate with the myriad of diverse cultures that exist throughout the galaxy.
A protocol droid is proficient in numerous languages, both spoken and unspoken, and can help its owners with etiquette, body language, translations, and inter-cultural interactions.
Because maintenance droids have limited communication abilities outside of machine-to-machine interactions, protocol droids frequently collaborate with them.
C3PO is rarely seen without R2D2, his droid buddy. C3PO was once owned by Anakin Skywalker, was abandoned by Anakin, had his memory erased, and returned years later, without even recognizing Tatooine.