Unique Tattoo Ideas, Designs, Trends, and More.
Get inspired by our blog post collection of killer body art with the most creative tattoo designs, and get ready to put your ideas to reality.
Our beautifully creative tattoo ideas will help you decide what to ink next.
Our mission is to provide the best, easy-to-understand, and most reliable information about all things tattoos.
Hey, Tattoo Lovers!
You have come to the right place.
Whether you're looking for inspiration for your next tattoo, want to learn a new hobby, or enjoy DIY Tattoo projects, we've got you covered.
DIYer: "How do I come up with unique tattoo ideas?"
What is the best tattoo kit to buy? what equipment does a tattoo artist need? You'll find the answers by looking through our collection of tattoo supplies and designs.
What is it like to do a do-it-yourself tattoo project?
"It was addicting. I did a couple on myself and some on my friends back home, and then when I got to New York, I thought, why not give tattoos to other people who want them?"
Ty
NYU Freshman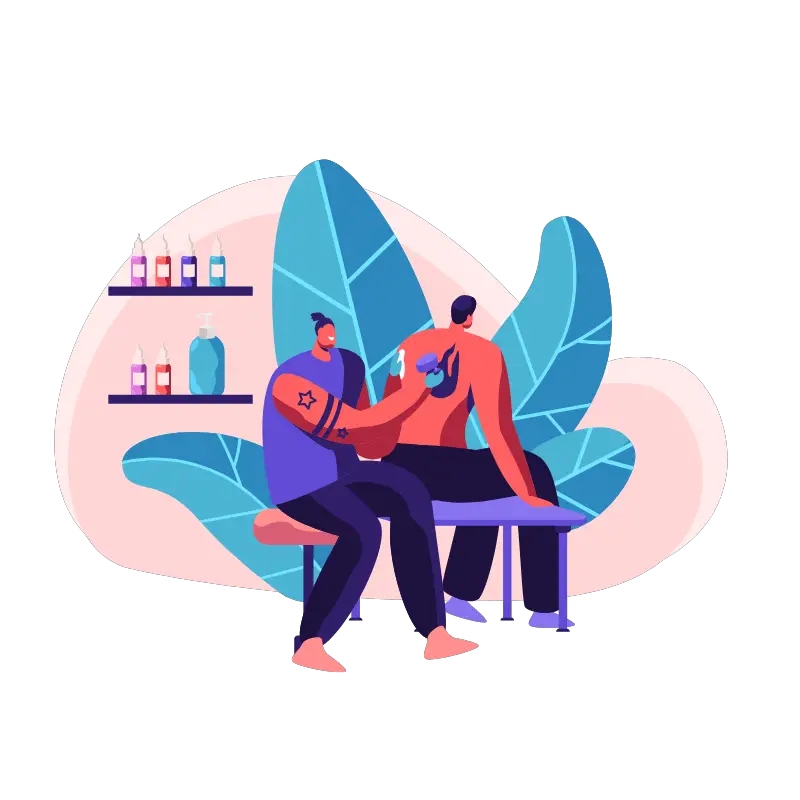 First Timer: "What is a Good Tattoo to Get?"
Wondering about a good first tattoo? Curious about the most tattooed symbol? What is the typical cost of a tattoo? Again, look no further—check out our selected images of rare, trendy, and one-of-a-kind custom tattoos from all over the globe.
Featured Content