75 Brilliant Pocket Watch Tattoo Designs Ever Made
A picture is worth a thousand words, as the saying goes.
People will make assumptions about the significance of your tattoo even if you do not reveal it.
Pocket watches, for example, are one of many beautiful items or symbols from which to get ideas for a tattoo.
Pocket watches were a popular men's fashion item many years ago.
Pocket watches may still be purchased, and many have been passed down through families as heirlooms.
If you have one of these, you have a unique theme that blends your family's history with a design that is unlikely to be available for purchase elsewhere.
What makes a pocket watch tattoo distinctive?
Well, if you value time, then this is a perfect tattoo to ink on your skin.
Pocket watch tattoos meaning
These tattoos are for those who value time as one of their most important possessions.
The clock is ticking, and your time to follow your ambitions is growing shorter.
These little clocks were popular from the 18th through the 19th centuries.
People carried them around since it was more convenient to maintain time this way rather than walking to a location where a clock tower was placed.
These portable gadgets were frequently linked with wealth and a noble character.
They are still regarded as social rank markers to this day.
Pocket watch tattoos can have various meanings.
Although they typically represent the significance of time, the message is dependent on the creator's aim.
A tattoo with hands pointing to a certain hour and minute might imply that a significant event occurred at that time.
On the other hand, removing the hands might indicate that the user does not want to acknowledge time since it evokes something in them.
If the tattoo is centered on the material, it might serve as a reminder of one's social standing.
Rose and pocket watch tattoo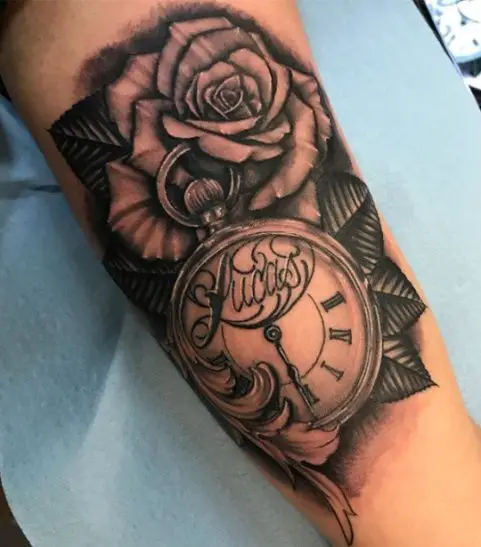 A pocket watch tattoo can be a stand-alone object or part of a larger design.
It's the pinnacle of sophistication and luxury, so it doesn't require much to wow people.
On the other hand, Roses might be a good choice if you need to add to its allure.
They communicate a plethora of important signals.
Roses are the epitome of beauty and are often associated with love.
If you want to dedicate a tattoo to someone you care about, placing it next to a rose is a wonderful option.
It suggests that you wish for an everlasting love with whom you will spend the rest of your life.
The way the rose looks also influences its significance. It is inked in yellow and represents pleasure and security.
The flower's prominent crimson coloration signifies passionate love.
This hue has traditionally represented a deep desire to love someone. Meanwhile, a black rose might be associated with grief.
Broken pocket watch tattoo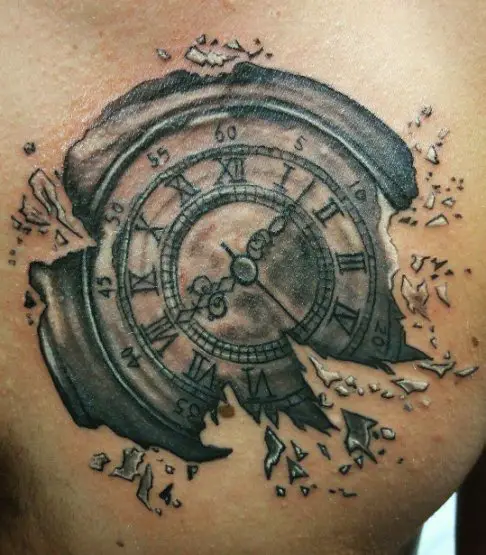 Does a broken watch tattoo hold a negative sentiment?
Not necessarily, as it's open to interpretations.
It might be a method to avoid noticing time since it plays with your emotions.
However, it may also suggest that your love knows no boundaries.
A clock is nothing more than a timepiece that indicates the passage of time.
Every second that passes will not affect how you feel about important individuals in your life, such as your mother, father, siblings, and extended relatives.
Womens pocket watch tattoo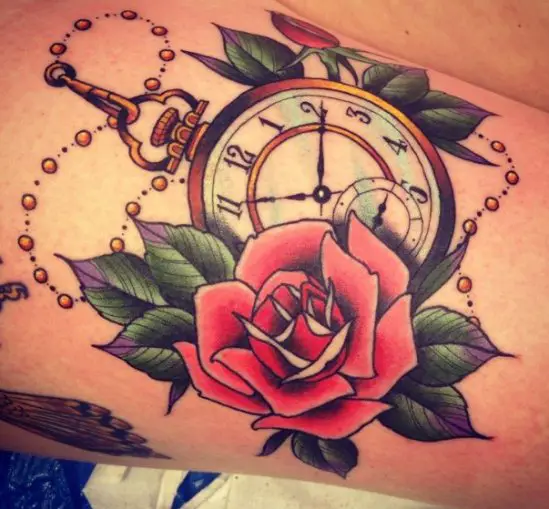 Many women receive flower-adorned pocket watch tattoos.
That is hardly surprising given their historical association with femininity.
Roses are an obvious choice, but other flowers would be equally gorgeous for such tattoos.
Choose anything with a beautiful message. Chamomile would be lovely since the buds are simple but lovely.
Other daisies would be excellent replacements as well.
Aside from that, the pocket watch must remain the focus point, especially if the time shown is significant to you.
To avoid being overshadowed, it must be the same size as the surrounding items.
Pocket watch tattoo on hand
The back of the hand is an excellent location for this tattoo since it may completely occupy the space.
While the wrist is ideal for wearing a wristwatch, this area is perfect for wearing a pocket watch since they are generally bigger than their wrist counterparts.
The hours can be displayed with regular numbers, or if you want a dash of vintage, roman numerals will do the trick.
Pocket watches are still popular in today's society, and here are some pocket watch tattoo ideas to consider.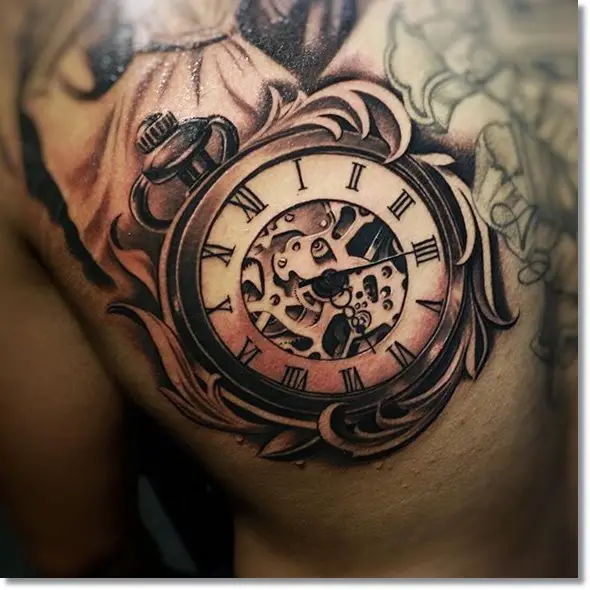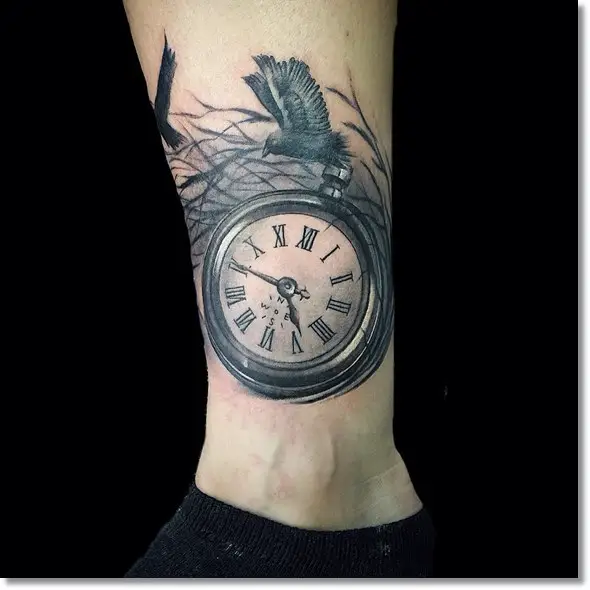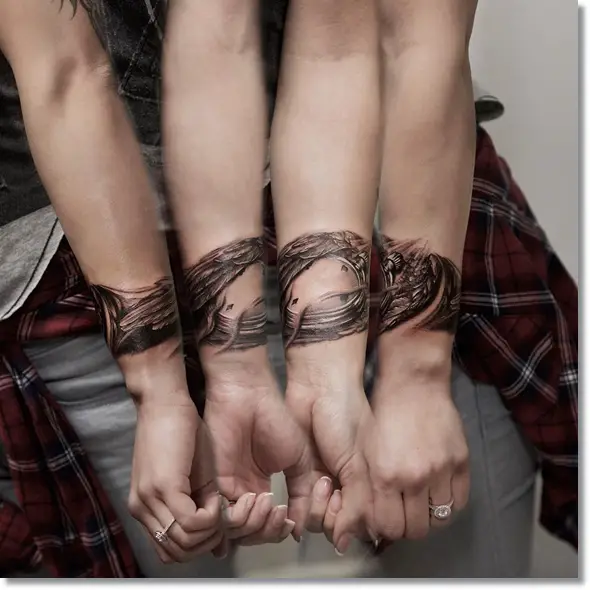 Steampunk
Pocket watches are a striking and elegant addition to any "steampunk" ensemble.
Keep the clock connected to your wrist or arm to highlight its classic feel.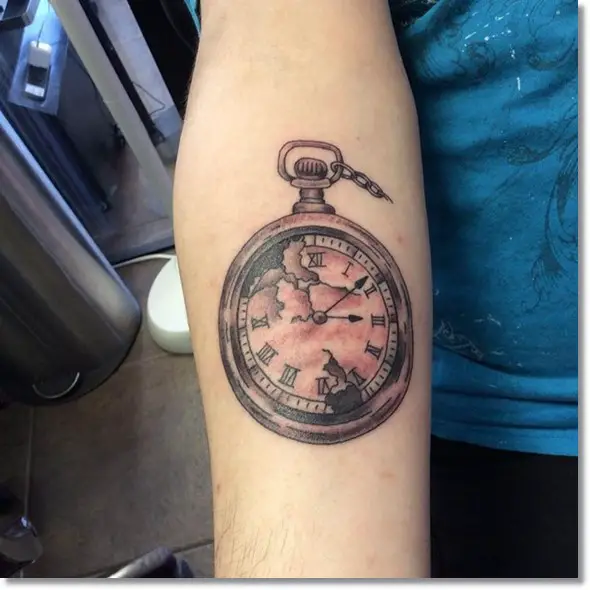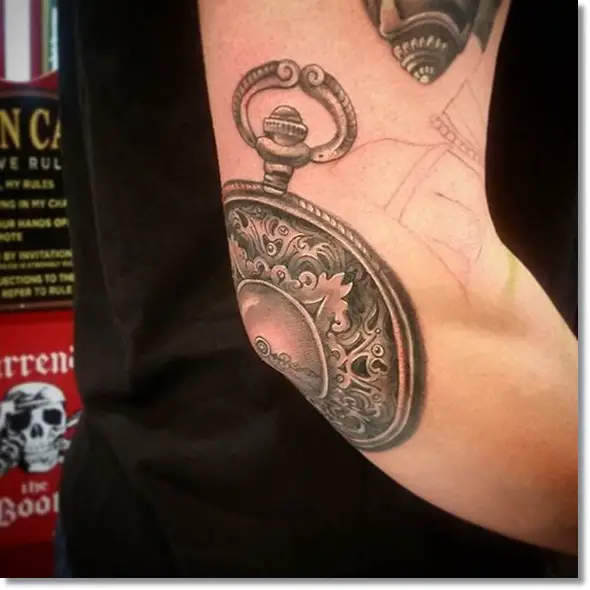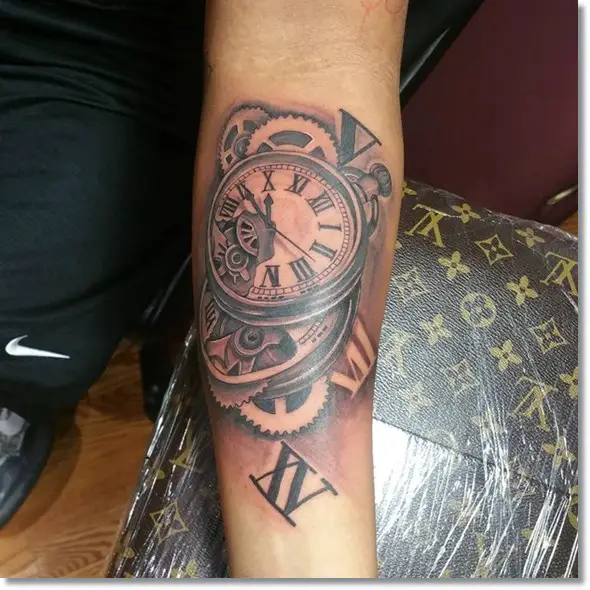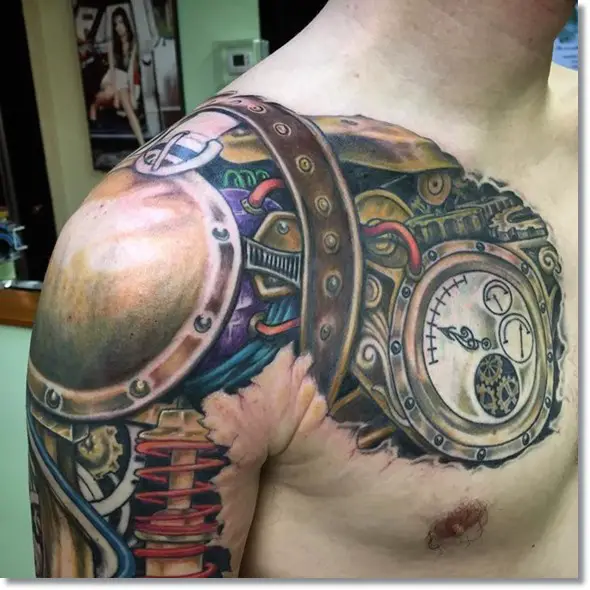 Traditional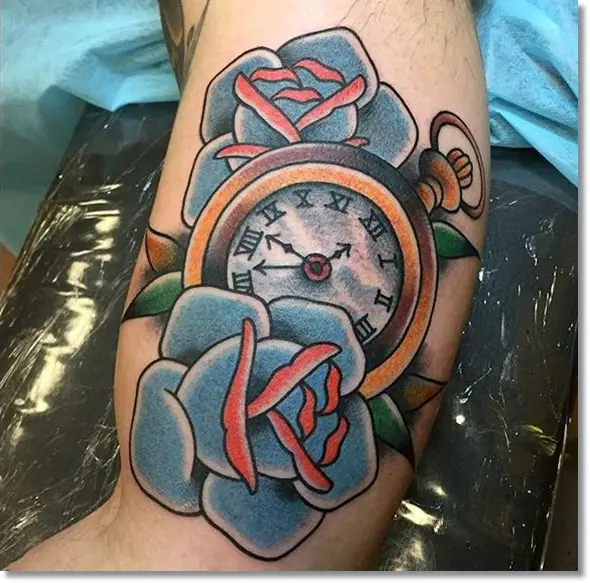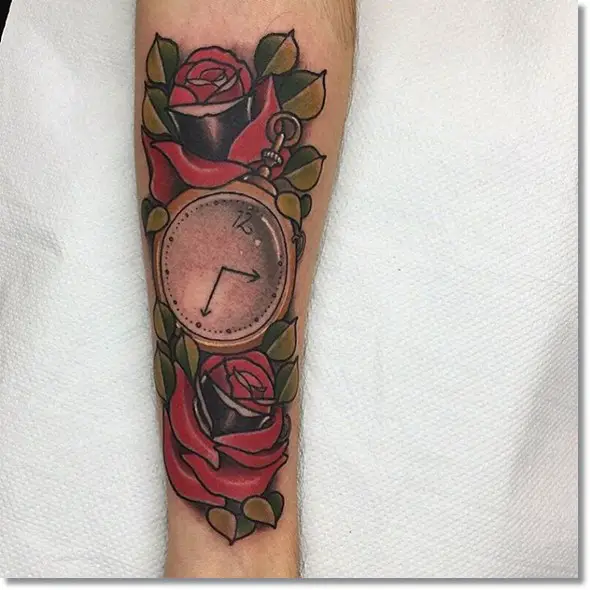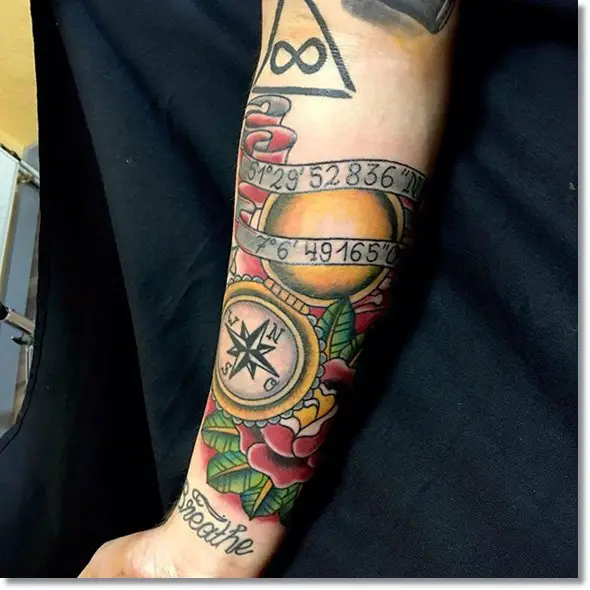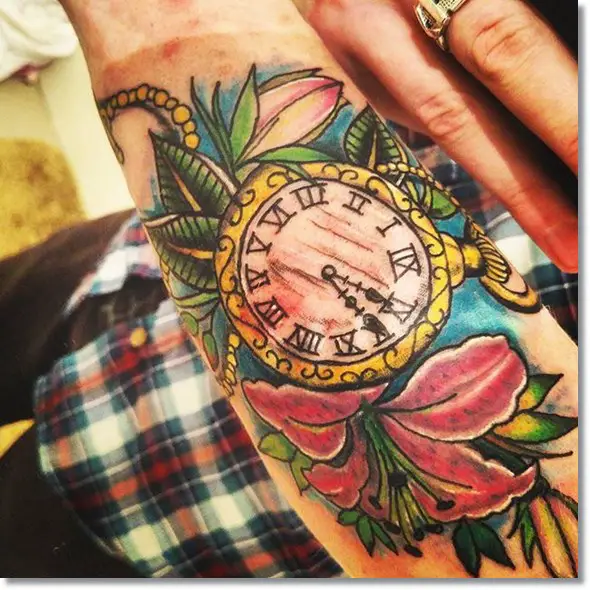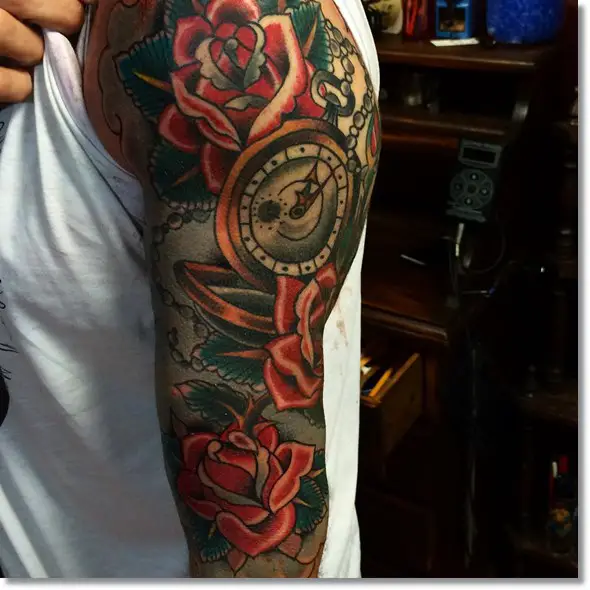 Broken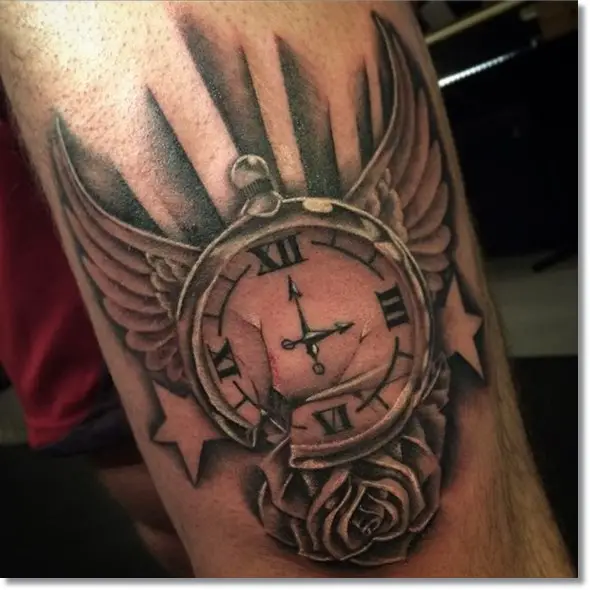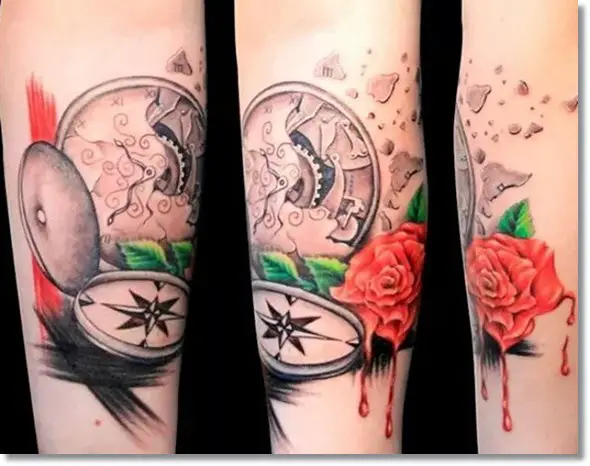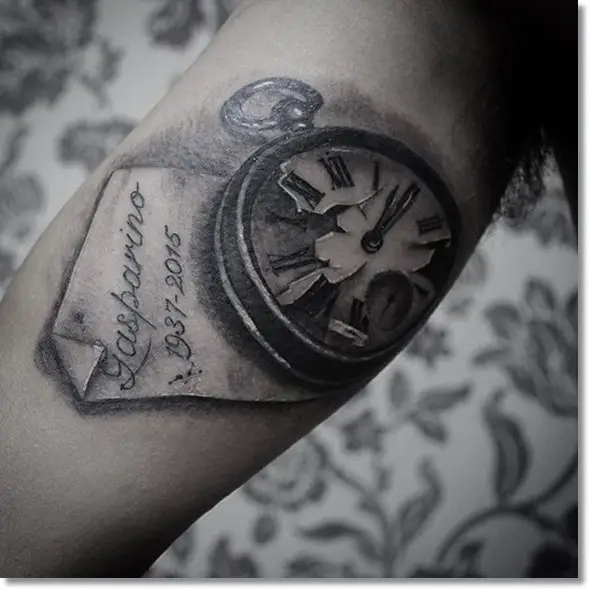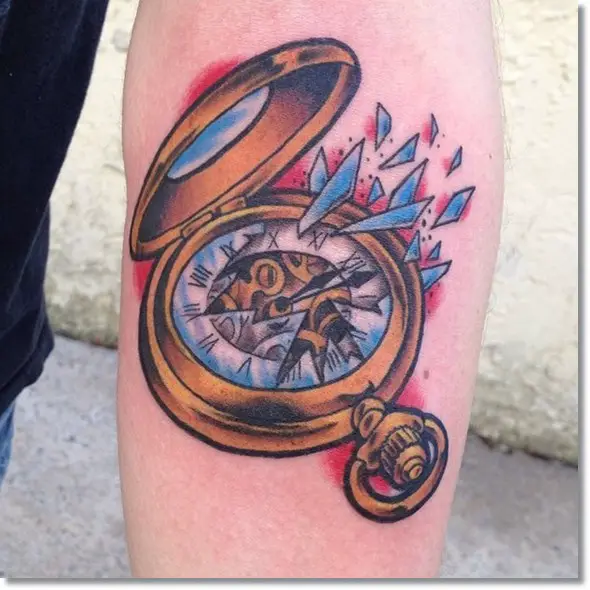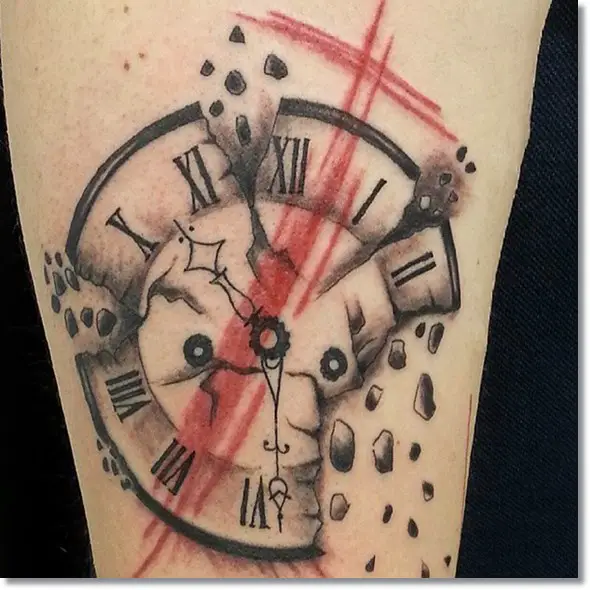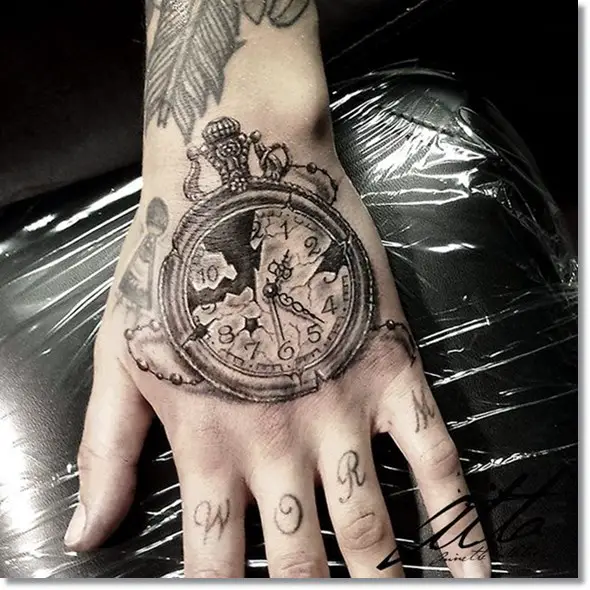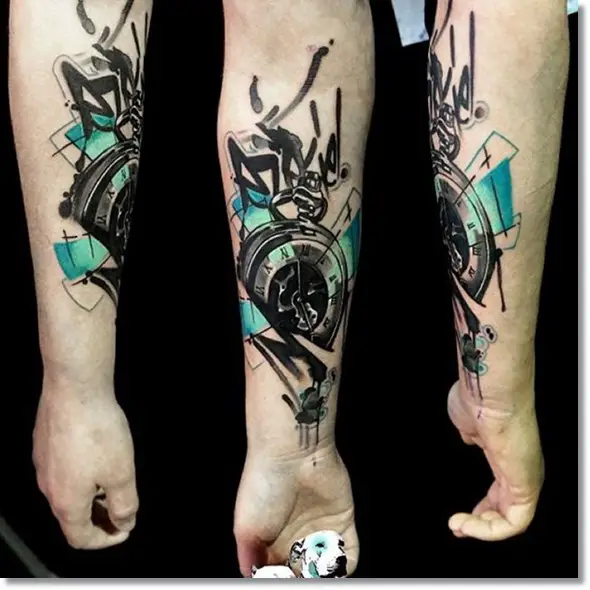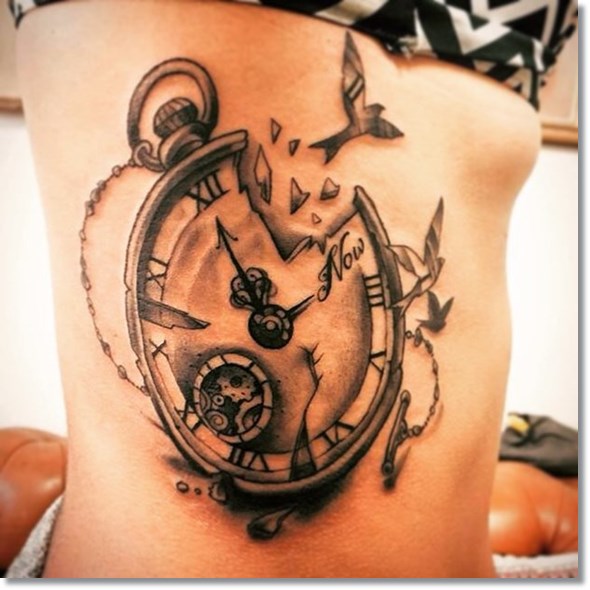 Skull
Tattoos frequently include skulls.
Their look instills dread and conveys a variety of messages.
It can feature things like hanging within, worms, and other elements, some darker (like pirate skulls) and some more elegant.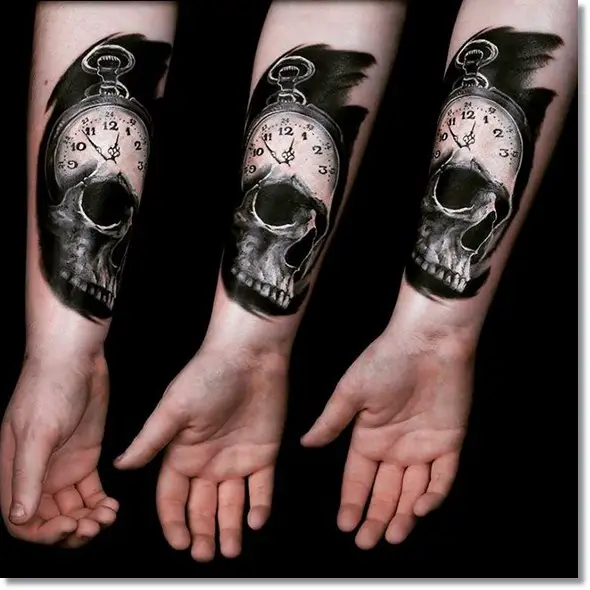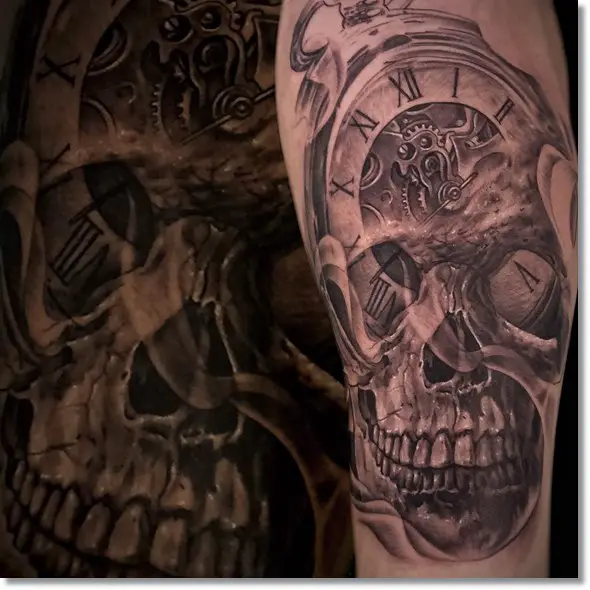 Owl
Owls are a popular bird, both for their big eyes and for their symbolic value.
Hypnotics are highly intelligent creatures that prowl at night.
Owls are a fantastic choice for worried people because of their dark personalities and alertness.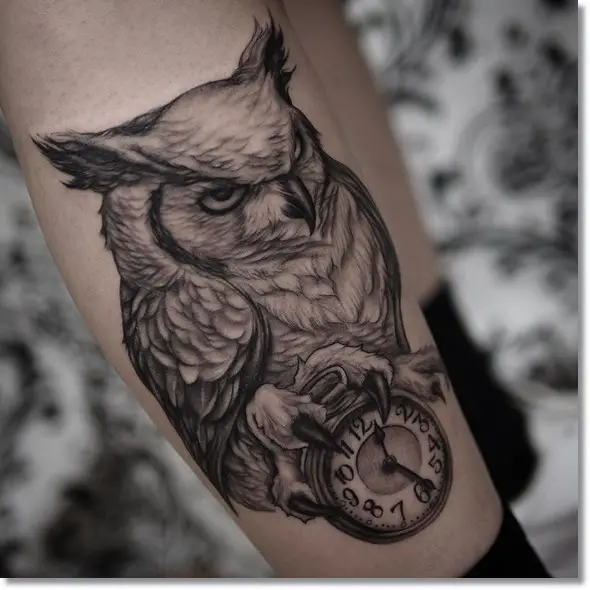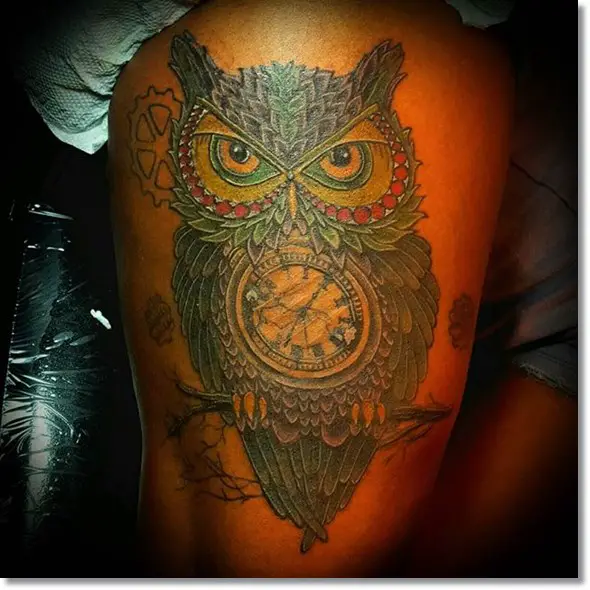 Forearm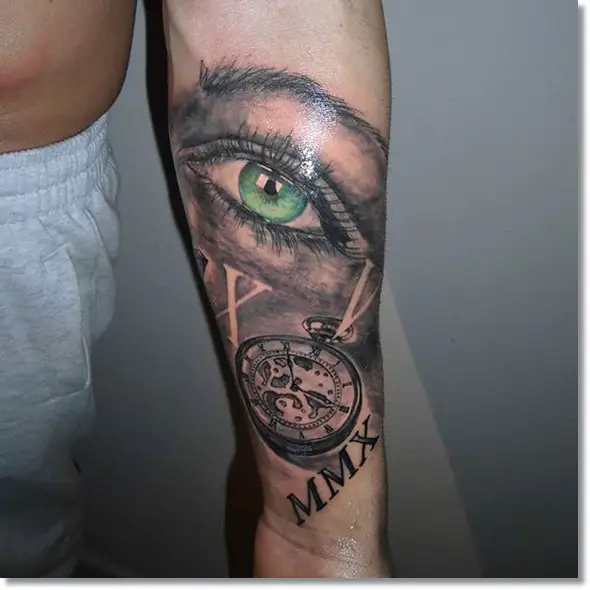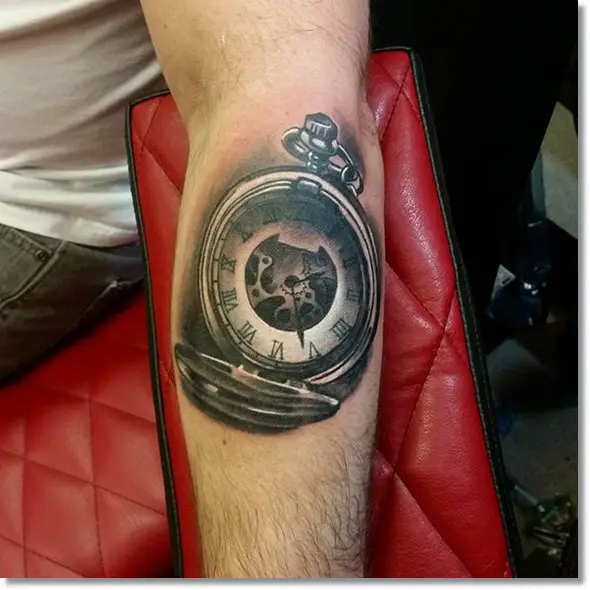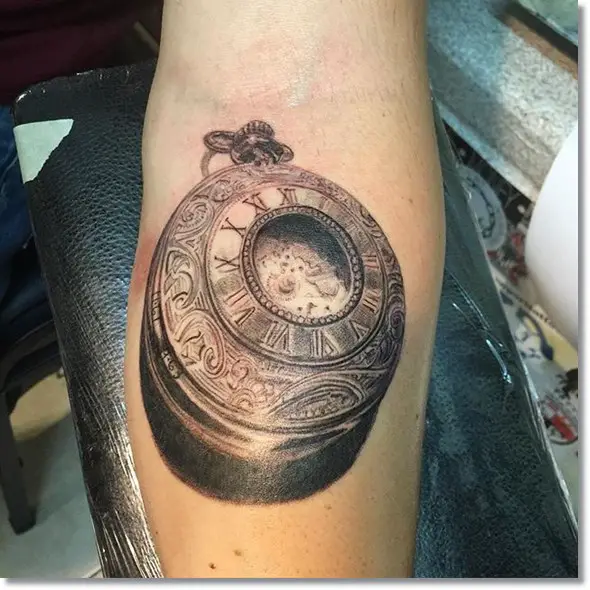 Compass
Compasses serve as a guide for the lost, indicate the path forward, and are a popular tattoo for individuals with a sense of community.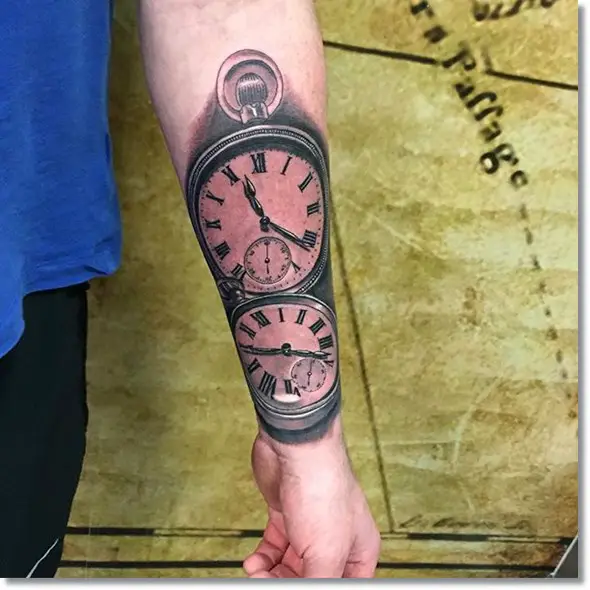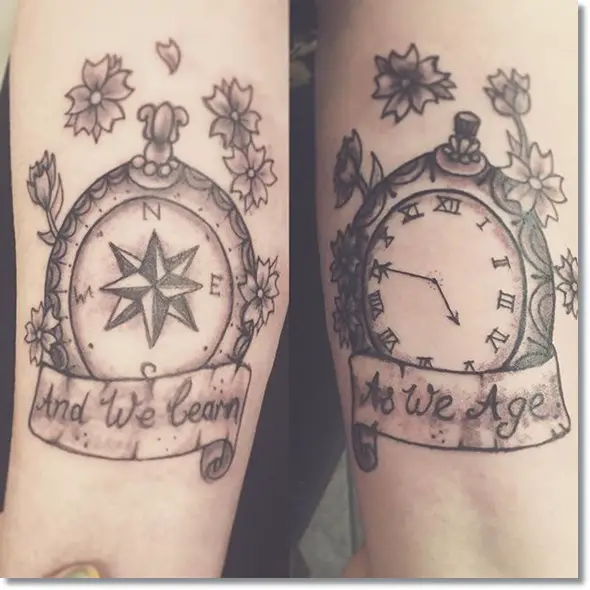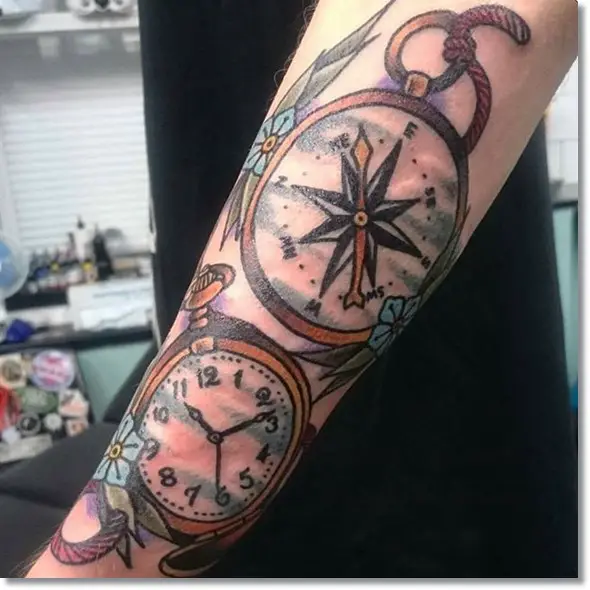 Key
The key is a romantic symbol, a tattoo style that enhances love, especially if the pair has two hearts tattooed inside a key or padlock.
A tattoo with keys, locks, or padlocks typically has the connotation associated with these things, which is protection; protection of something valuable to the individual, such as their sentiments, a memory, his family, or his heart.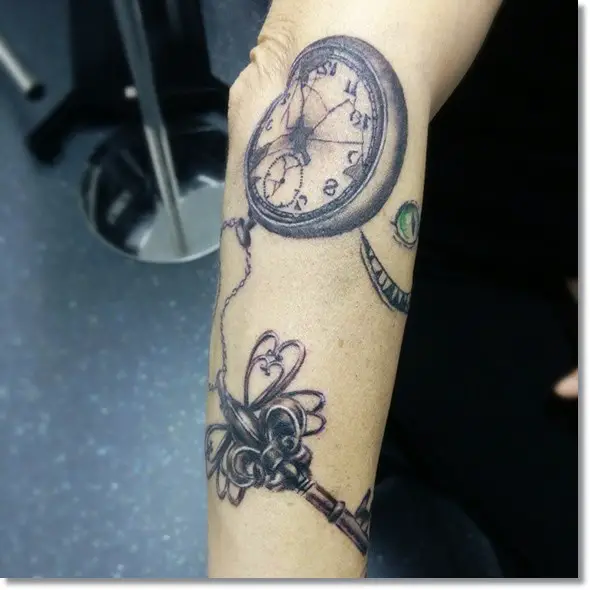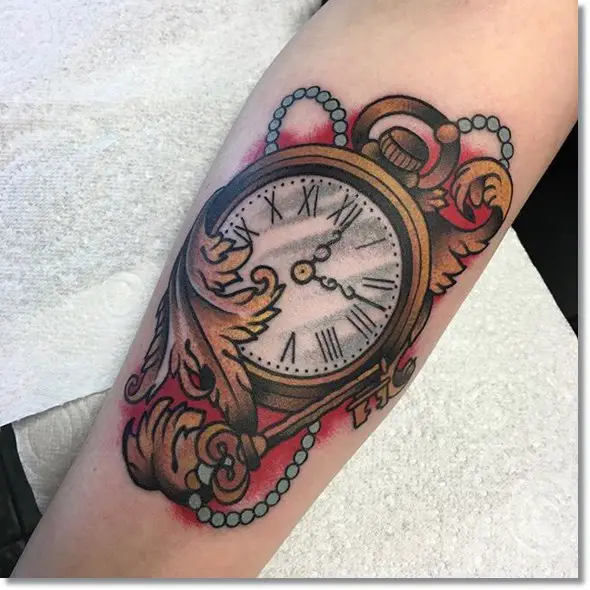 Roses
Roses are unquestionably the most popular flowers, particularly for tattoos.
It is rich in symbolism, but above all, it is about love, passion, beauty, and blood.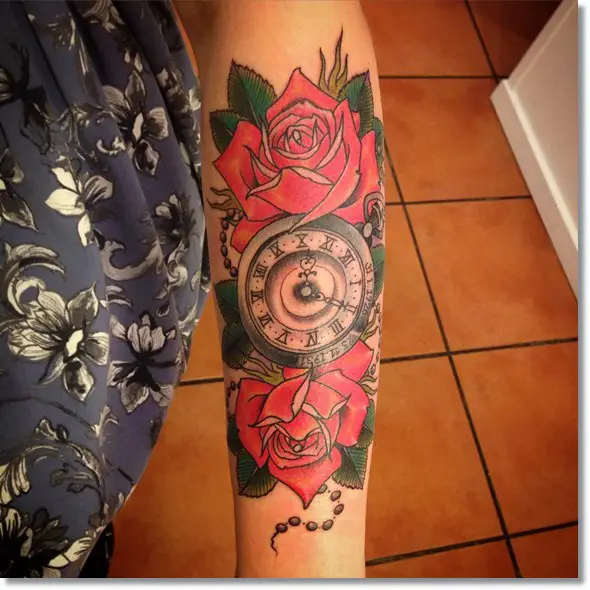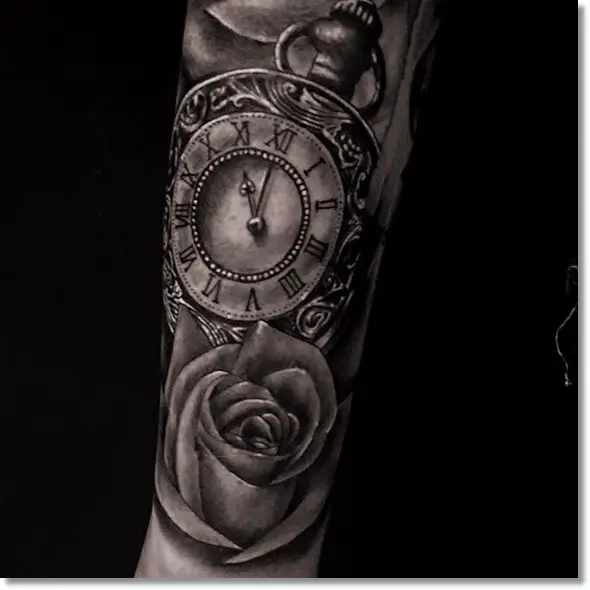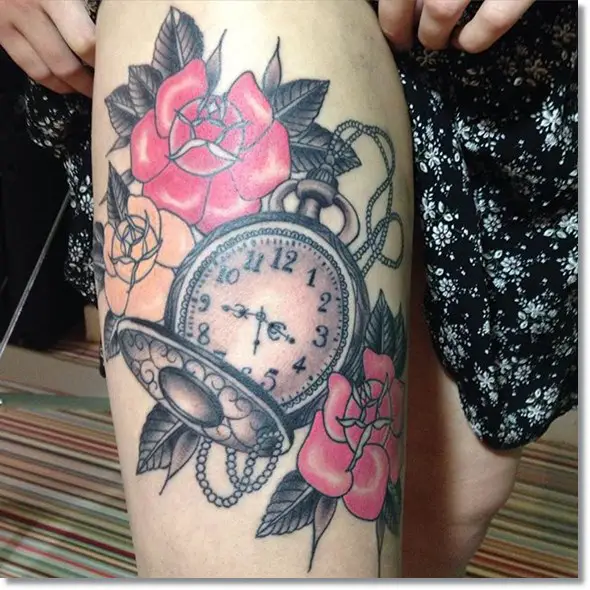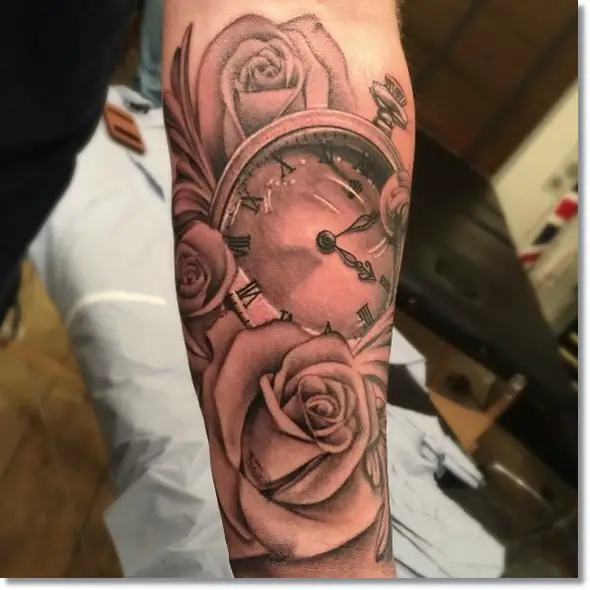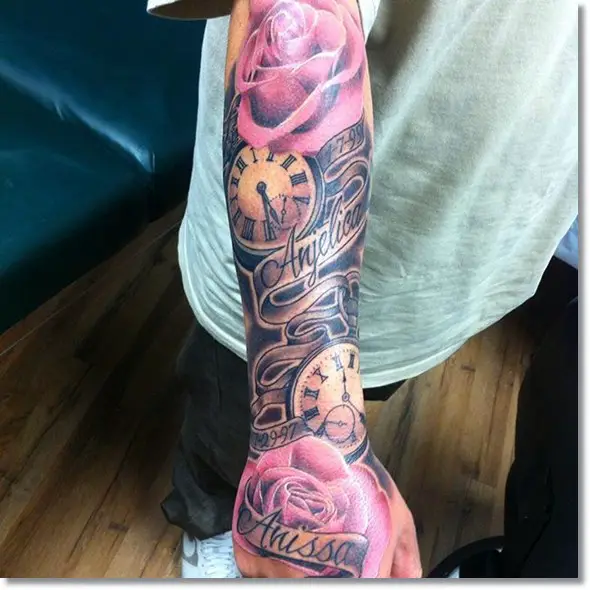 Feminine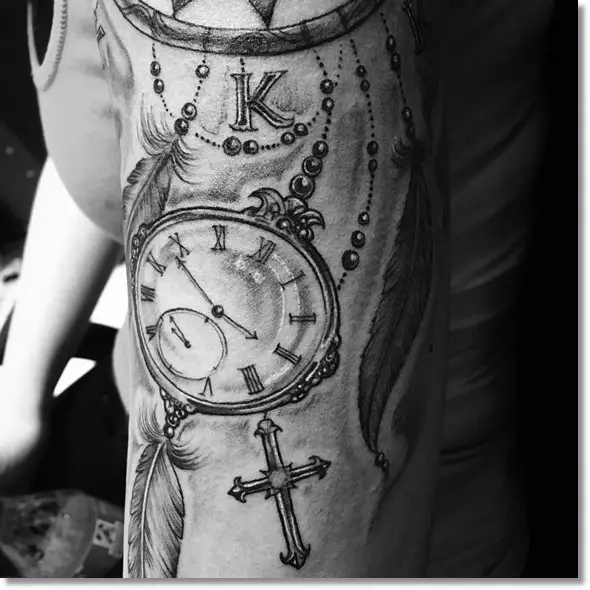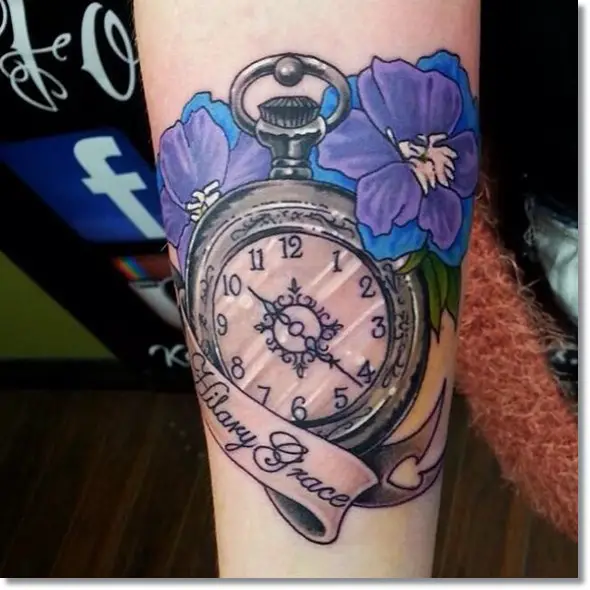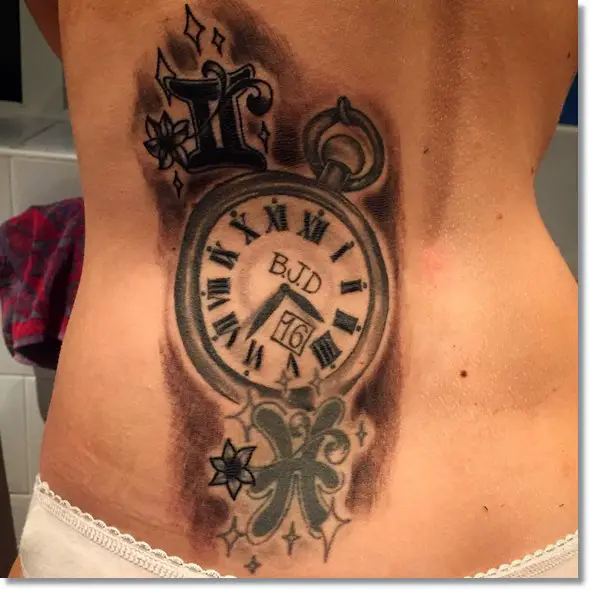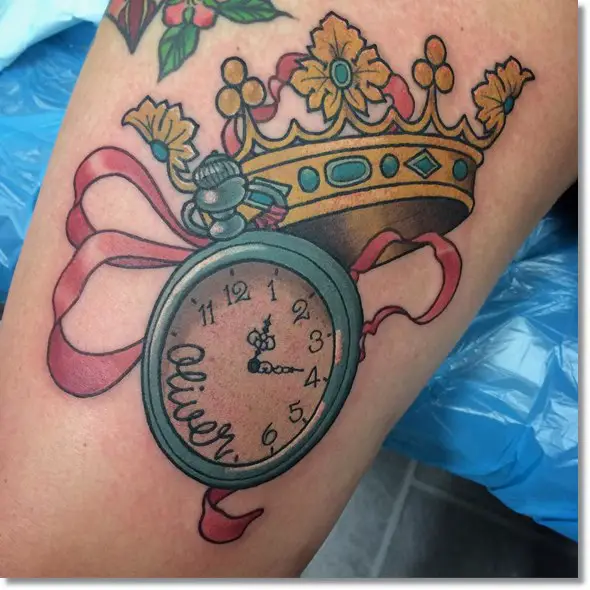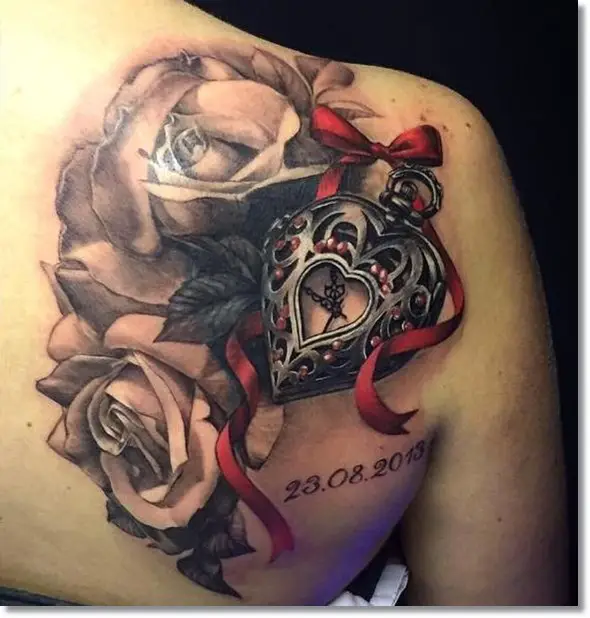 FAQs
1. Are pocket watch tattoos common?
Timepiece tattoos are among the most popular designs available today.
There are a few theories as to why they are acquiring such popularity.
It might be because they exude coolness and refinement.
Or perhaps it's because they've become an inseparable part of our life. Who doesn't notice the time?
2. What goes with a pocket watch tattoo?
Any object can look good next to this tattoo.
The most crucial aspect is maintaining a sense of fluidity.
If you believe more symbols would look well around the tattoo, go ahead and include them.
A splash can spare you from disappointment in the future since it provides the visualization before it is translated to the actual media.
3. What does a rose and pocket watch tattoo mean?
We've touched on this before.
In short, since roses are a symbol of romance, adding them would incorporate love into the design.
4. Where do you put a pocket watch tattoo?
There are many, like the forearm, the whole arm as a tattoo sleeve, wrist, leg, back, etc.
It could be anywhere you find attractive.
Pocket watch is considered to be an accessory for the elderly, but they may be used in a variety of ways that you might imagine.
If you want to go for a more traditional appearance, you may have a traditional pocket watch tattoo.